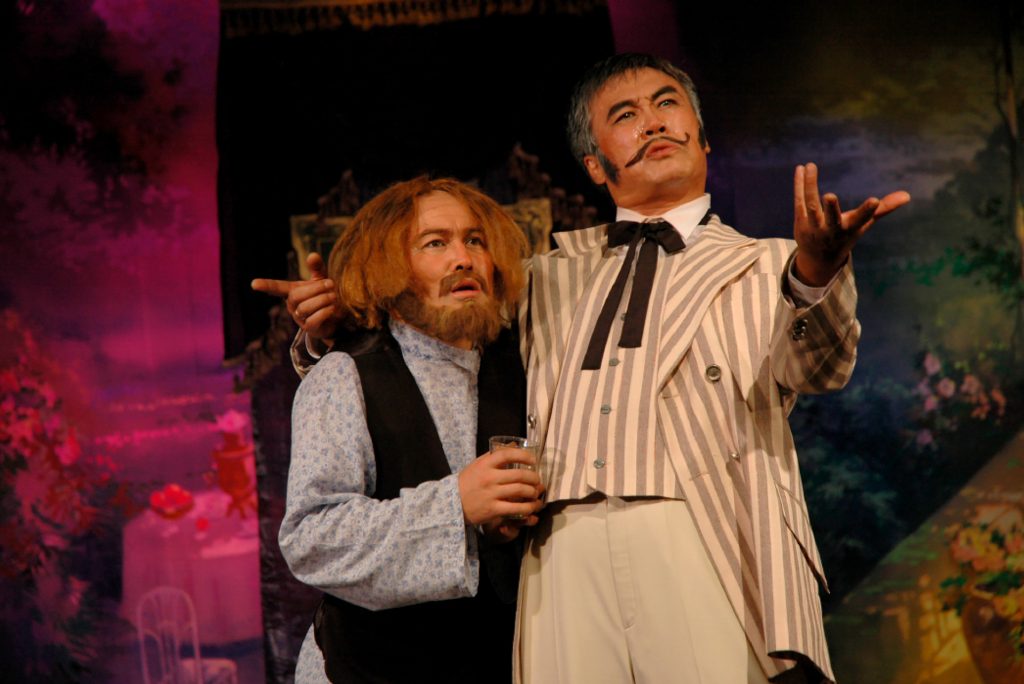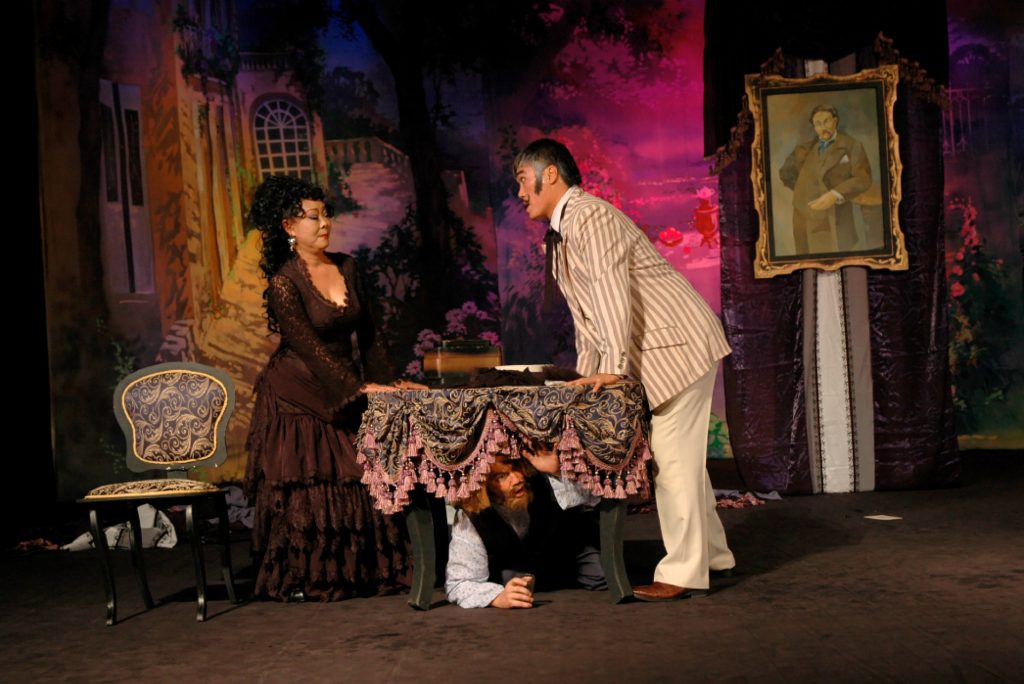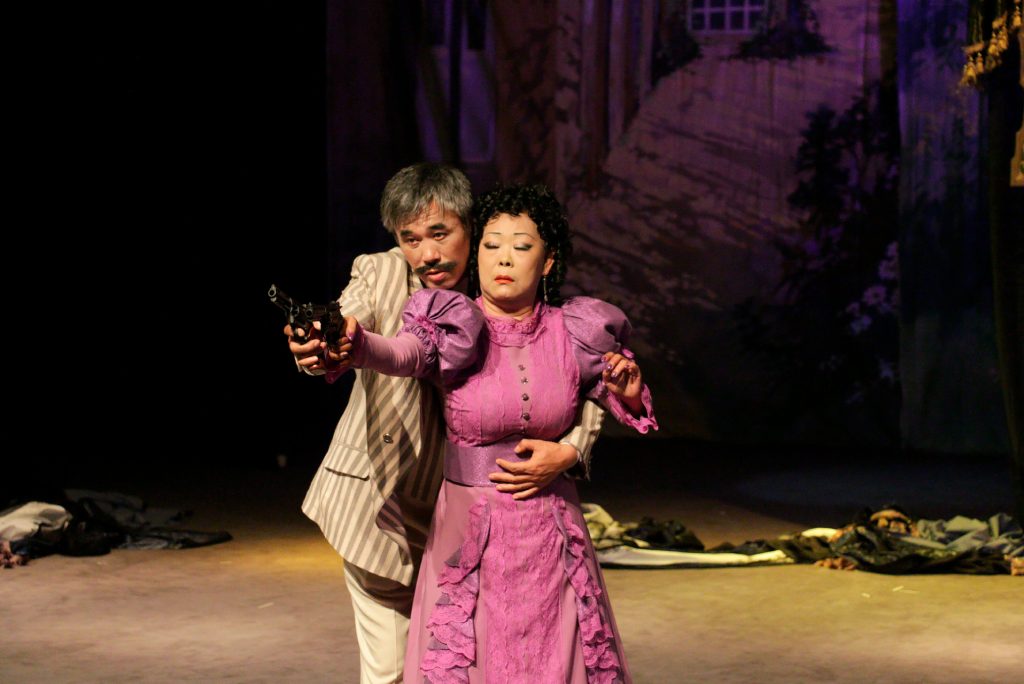 A classic of the genre. A widowed landowner Popova is mourning the death of her husband and does not wish to see anyone. A landowner Smirnov shows up , who, despite being denied a visit, bursts into Popova's house and demands that her husband's debt be paid back. The verbal arguments between them turned into a duel. How does the story of the one-act comedy end? All in the spirit of Chekhov, directed by D. Skirta.
Based on the play by A.P. Chekhov "Bear"
Duration 1 hour 1 min.
Cast:
Popova – Antonina Pyak, Honoured Worker of Republic of Kazakhstan (Nadezhda Kim)
Smirnov – Roman Tsoi (Sergey Kim)
Luka – Grigory Kim (Makhpirov Alisher)
Girls – Natalia Lee, Ashimova Enlik (Elena Tsoi, Victoria Kogay)
Production team:
Director – Dmitry Skirta
Choreographer – Larisa Kim
Scenography – Yulia Chernova
Musical arrangement – Georgy Yun