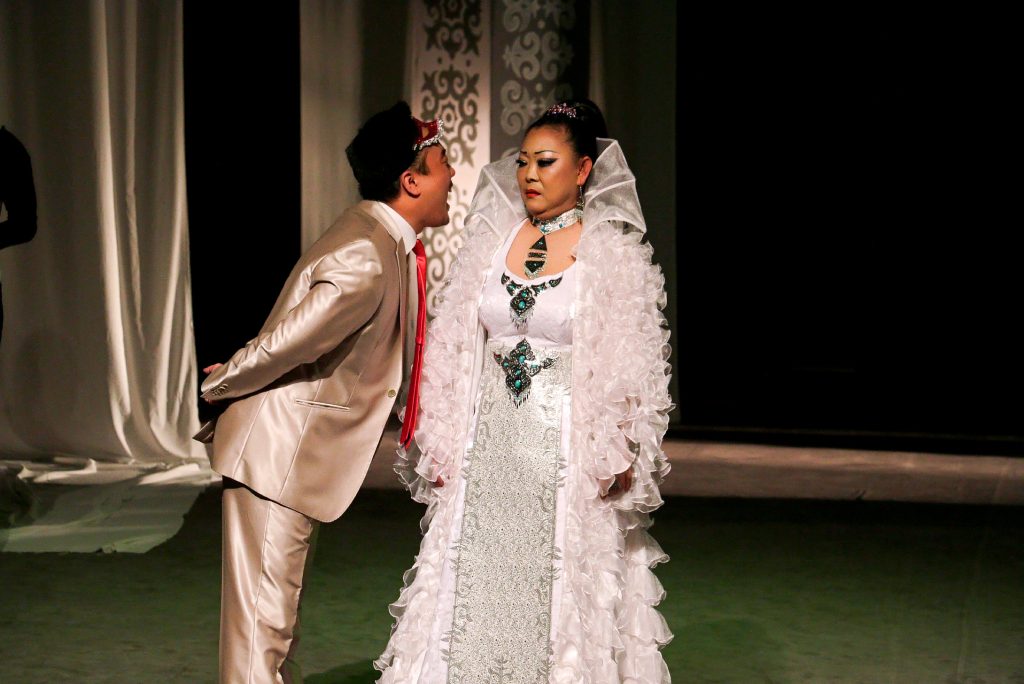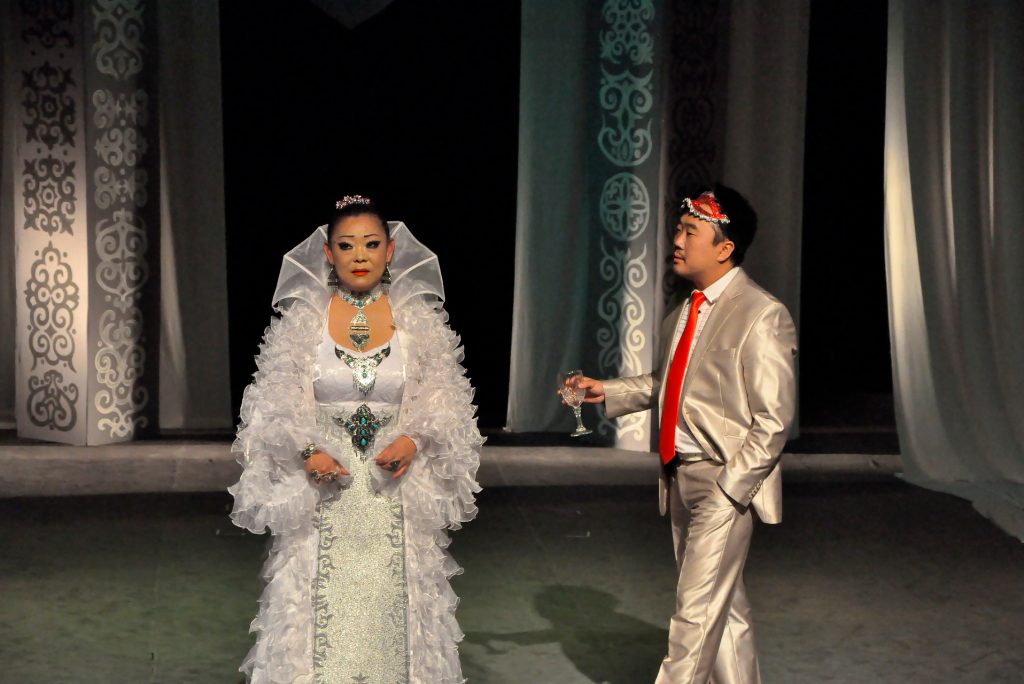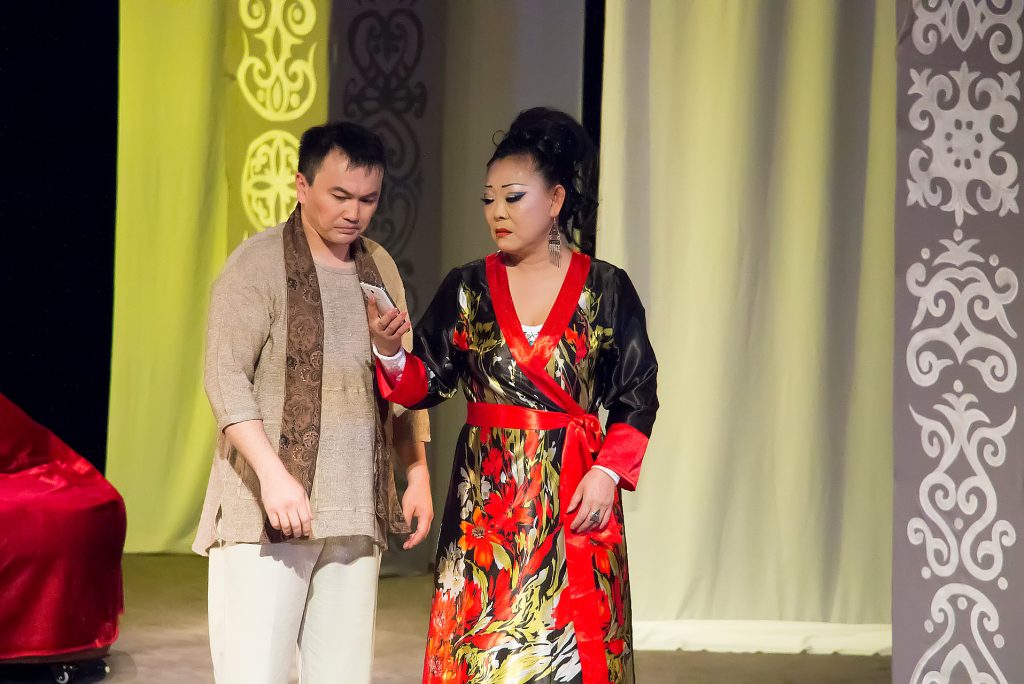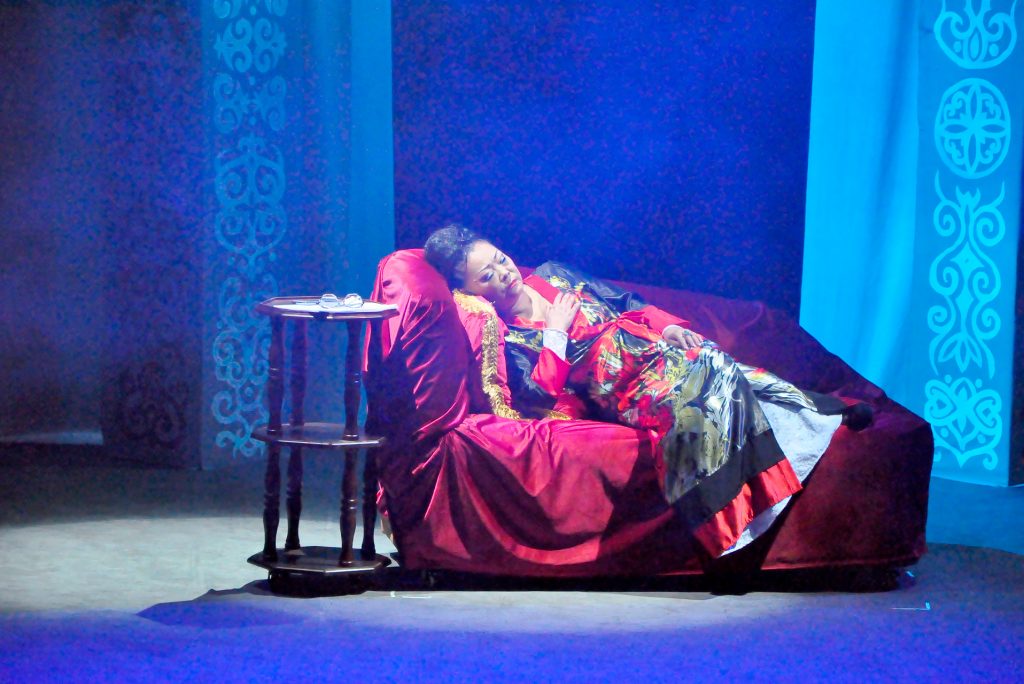 The Actress is a revelation. An absolutely honest story about the other side of theatrical life. The one that takes place when the last applause of the audience falls silent and disappears with the first flashes of spotlights. This is a monologue of an actress whose whole life is devoted to theater. And it is also an attempt to understand the reason why she does it.
Based on the play by Dulat Isabekov "The Actress".
Duration: 1 hour 25 min.
Cast:
Aigul Asanova – Antonina Pyak
Yerlen, Aigul's husband – Roman Tsoi
Samat, director – Alisher Makhpirov
Businessman: Sergey Kim
Yerlen II – Boris Yugay
Ballet troupe artists
Production team:
Directed by Elena Kim
Scenographer – Yulia Chernova
Choreographer – Anna Tsoi
Musical arrangement – Georgy Yun