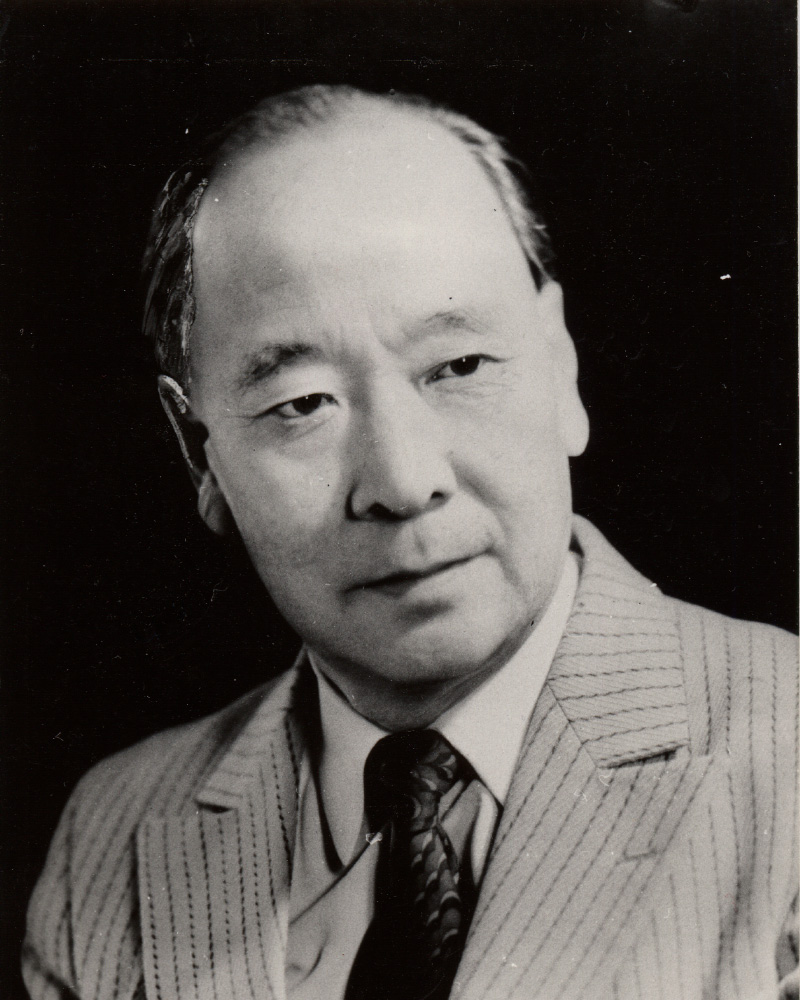 Honored Artist of the Kazakh SSR
1913 – 1996
Gwandon village, Posyetsky district of the Far Eastern Territory
— — —
Actor
— — —
Pak Chun Seb began working in the Korean Theater in 1934. At first he was just a student-trainee. but a year later he got his first part in the play "Chun Hyang Chen" in the role of Un Bon. He spent a considerable amount of time learning and perfecting his knowledge of the language, mastered the art of acting. He received a lot of help from the experts Tsai Yong and Li Gir Su. He had good diction, always stood out for his unusual stage speech, and was repeatedly invited and recorded for various radio programmes.
List of Pak Chun Seb's Acting Roles:
The role of Truffaldino in "Servant of two masters";
The role of Semyon Semenovich in "Leningradsky Prospect" by I. Stock
"Non Ge" by Kim Doo Jira,
"The Tale of On Dal", etc.
Park Chun Seb played 120 roles in total.
In 1956 he was awarded the title of "Honored Artist of the Kazakh SSR".