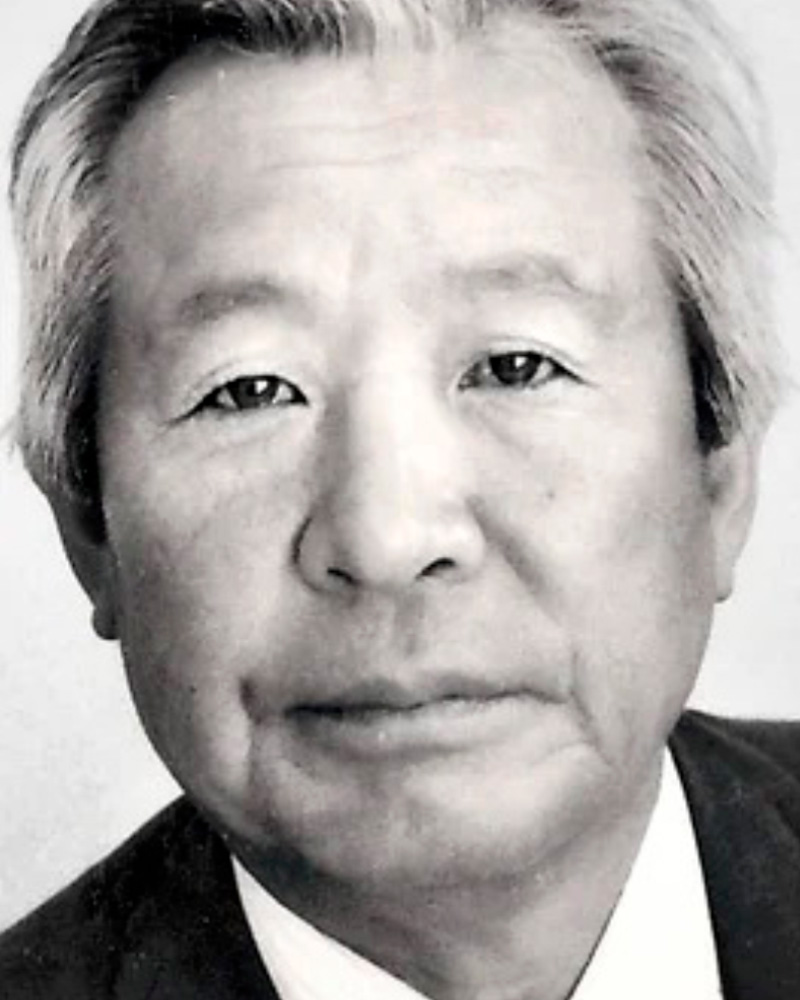 Honored Worker of Arts of the Kazakh SSR
1931-2018
North Korea
Actor, theater director, playwright
Men Don Uk lived in the USSR from 1953 onwards. In 1958 he graduated from the Directing Department of the Russian Institute of Theatre Arts (GITIS) (The course of A.D. Popov and M.O. Knebel).
He worked in Dzhambul and Kyzyl-Orda Theaters. As of 1962 he worked as a director of the Almaty Theater for Young Spectators named after N. I. Sats (State Academic Russian Theater for Children and Youth named after Natalia Sats), was the stage director of the Kazakh troupe. From 1988 to 1994 he was the theater director of the State Korean Theater of Musical Comedy in Almaty.
The author of the plays: "The Road to the North" (1963), "The Marriage of Man-Don" (1965), "Ballad of Alma-Ata" (1972), "Living with a Smile" (1973), "Come Back, My Love" (1975) , "Chun Hen Deng" (1975), "Eran" (1977), "Arirang Pass" (1984).
In the mid 1990s, he lived and worked in Moscow.
In 1980 he was awarded "Honored Worker of Arts of the Kazakh SSR", and soon became a member of the Writers' Union of Russia (Moscow City Organization).
He died on May 6, 2018, and was buried in the columbarium of the Khimki cemetery.
Works in Theater:
Men Don Uk has staged over 120 plays: "Bureau of Good Services "Cricket"" by T. Kozhushnik, "Hey, you, hello!" G. Mamlin, "What's what" by V. Frolov, I. Tsionsky, "Boys from Havana" by V. Chichkov, "My Poplar in a Red Headscarf" by Ch. Aitmatov (Diploma of the All-Union Review of Performances dedicated to the 50th anniversary of October), "Do not part with your loved ones" by A. Volodin and others.