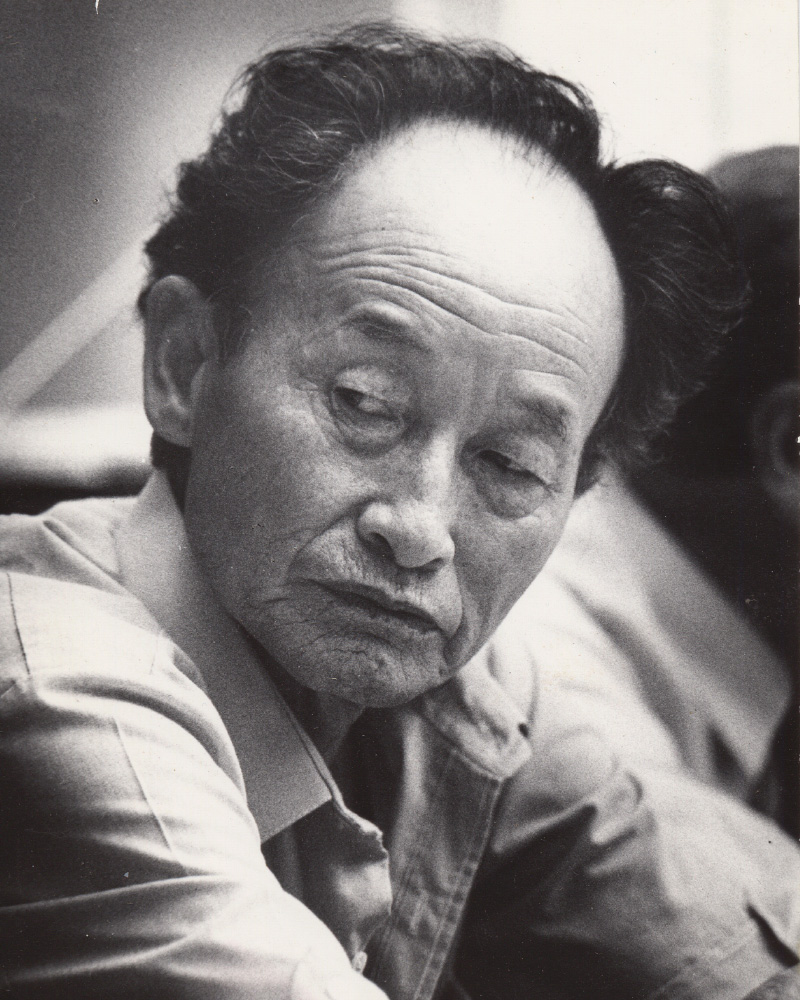 Khan Dean (Khan De Yen)
Honored Worker of Arts of the Kazakh SSR
1931-1993
Writer, playwright
Khan Dean's education is not directly related to the performing arts. He studied at the screenwriting department of The Gerasimov Institute of Cinematography (also known as VGIK). For five years, from 1952 till 1957, he studied the rules of cinematography. Nevertheless he only was able to start his education in the only film university in Kazakhstan after graduating from the Philology Department of Pyongyang University, named after Kim Il Sung, and serving in the Korean Army. Growing up his father, the famous playwright Khan Tkhe Chon, also had a huge influence on him and played an important role in shaping his future views as a prose writer and a playwright.
After graduating from The Gerasimov Institute of Cinematography, Khan Dean worked on television and was the head of the Literature and Art Department of the Lenin Kichi newspaper. But truly his creative work began when he started working in the Korean Theater of Musical Drama in 1965.
One of the first of Khan Dean's plays was "Stepmother", written in 1966. In 1967 he wrote the play "The Fate of a Mercenary Soldier", which tells the story of South Korean soldiers and their shameful participation in the war on the side of the aggressor.
The works of classics have not lost their relevance today. Khan Dean occasionally addressed them in some of his plays, for example: such satirical comedies as "The Tale of Yangban" (1973) and "Phoenix Kim Sendara" (1975).
In 1979, Khan Dean created a large-scale, acutely problematic historical chronicle "The Living Buddha", referencing the traditions of Shakespeare's and Pushkin's dramas.
Khan Dean spent more than 20 years of his life working in the theater. He tackled many genres, tried on a wide range of characters and worked with different eras. And every time he would write new exciting and interesting plays, he would always manage to capture the attention of not only the Korean audience.
His plays are universal in nature, as the author knew and felt what it is like to be a human, understood the struggles of a simple man, and so his works always manifested good morals and humane principles.