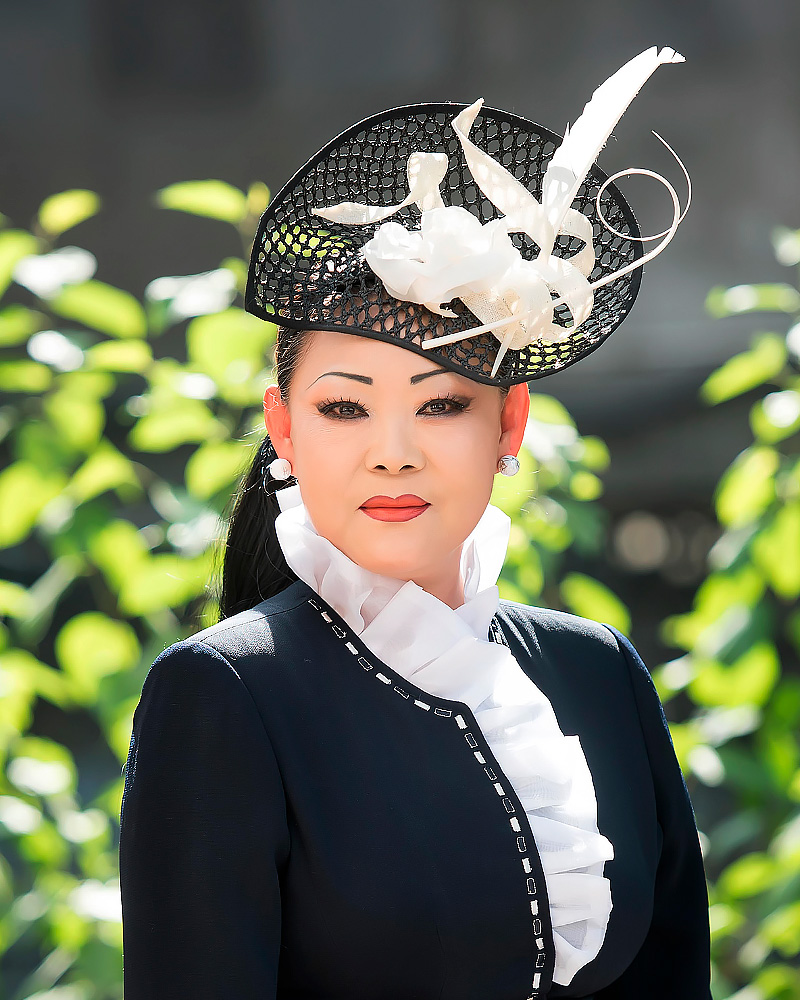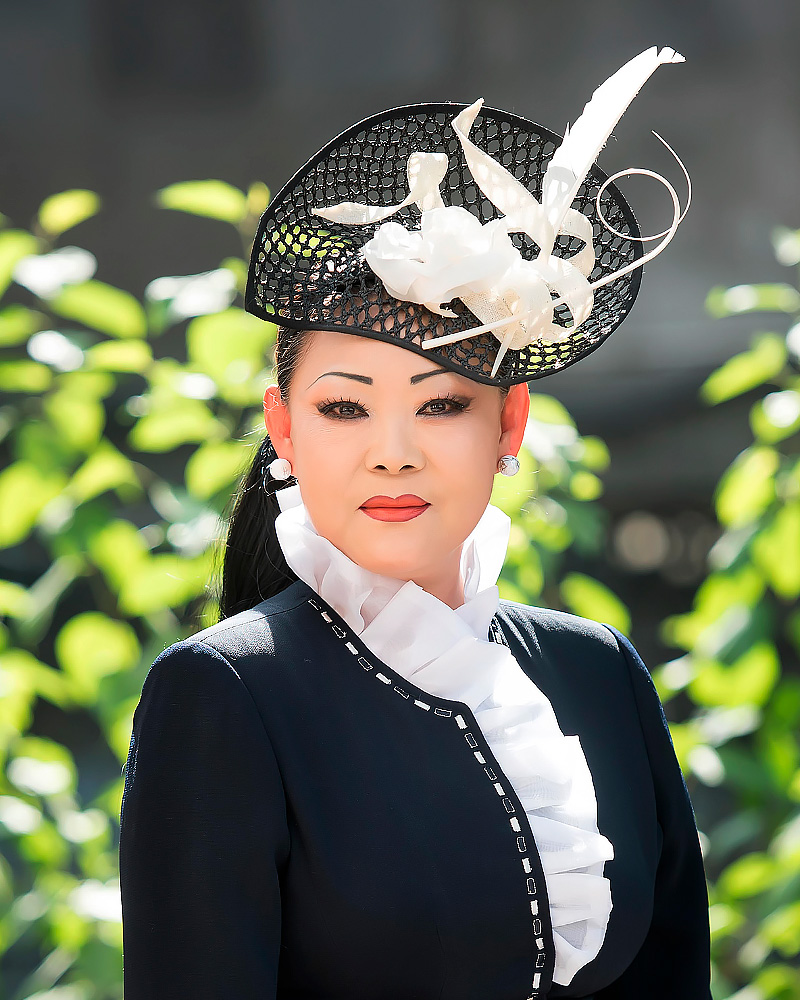 Honored Worker of the Republic of Kazakhstan
— — —
Actress
Stage Speech teacher
— — —
She was born on May 28, 1957 in the Tashkent region, Uzbekistan
Has been working in the theater since 1977
In 1984 she graduated from the Alma-Ata State Theater and Art Institute, specialty "Actor of Drama Theater and Cinema" (workshop of the Honored Art Worker of the USSR A. Pashkov) (with honors)
Highest professional qualification "Master of The Stage"
List of Awards:
Badge of honor "Madeniet kayratkeri"
Medal "25th Anniversary of Independence of the Republic of Kazakhstan"
Award "Sakhnager" of the Association of Theaters of Kazakhstan, nomination "Best Actress of the Year"
8th Republican Theater Festival, Republic of Kazakhstan, Almaty, 2000 – First Prize in the nomination "Best Actress" for the role of Gappun in the musical performance "Celebration in the House of the Viceroy Men", Oh Yong Din
Kim Dean Award
Main roles and solo parts
Hyang Dan – "The Tale of Chun Hyang Girl" by Li Yong Ho
Pyandek – "The Tale of the Simchen Girl", Yong Sen Nen
The Rich Man's Wife – "The Tale of Yangban" Khan Dean
Beauty – "The Tale of Heung Bu", Thai Dyan Chun
Sellan – Bells from Hell, Yong Seng Nen
Ok Hwa – "Living Buddha", Khan Dean
She is "Don't Rock the Tree" Khan Dean
Lisa – "Memory", L. Son
Nadia – "37th transit", V. Ten
Galya – "You to me – I to you", Khan Dean
Dilemma – "Lullaby", T. Minnullin
Clarice – "Servant of two masters", K. Goldoni
Bigaisha – "The stray son-in-law", T. Akhtanov
Mirandolina – "The Hostess of the Inn", K. Goldoni
Shaman – "Arirang", Choi Yong Geun
Makeevna – "Village Quadrille", V. Gurkin
Martirio – "And it's all about the woman", G. Lorca
Popova – "Bear", A. Chekhov
Syzganova – "Heirs", D. Isabekov
Ulbolsyn – "Unexpected meeting", T. Akhtanov
Fairy of discord – "The Prince of the Three Kingdoms", D. Nakipov
Woman – "Bench", A. Gelman
Katrin – "All over again", A. Ro
Marzhan – Karagoz, M. Auezov
Military Doctor – "Hon Flying Through the Centuries", O. Lee
Queen – "Is It Easy to Be a Queen" by Choi Yong-geun
Narrator – "Bound by the same fate", E. Kim, N. Kim
Aigul – "Actress", D. Isabekov
Keeper – "Morning freshness in the Alatau mountains", E. Ni, A. Pak
Makpal – "Poem of love. Kozy Korpesh and Bayan Sulu", M. Auezov
Vasilisa – "Forgiveness" based on "The Cuckoo's Lament", A. Kim
Played more than 80 roles in various theater productions
Achievements
All-Union poetry competition. Yakhontov, USSR, Moscow, 1981 – First Prize
All-Union poetry competition. Yakhontov, USSR, Moscow, 1983 – First Prize
International festival "Seoul Dance Festival", Republic of Korea, Seoul, 1993 — student
Festival of Readers "Sounds of Autumn", Republic of Korea, Seoul, 1993 — student
Review of the Chief Director of the theatre:
The brightest representative of her generation. The leading actress of a sharp character, works on her roles with certain precision and thoughtfulness, is equally great in both dramatic and comedy genres. She is a stage teacher. Always shows a keen interest in the younger generation of the theater, actively participates in the life of the theater. She has a bright temperament, plasticity, and musicality.
Antonina took part in the filming of the films "Sonya reports!" ("Defa", East Germany), "Live Vaccine" (Japan, USSR), "Koreans" (R. Korea), "Cuckoo's Lament" (R. Kazakhstan).
In 1993, she underwent an advanced training course at the State National Theater of the Republic of Korea, Seoul, where she took part in performances and productions of the theater: "Guunmon", "Mannon Lesko", "Eugene Onegin", "EXPO-93".
© 2018 State Republican Academic Korean Theater of Musical Com