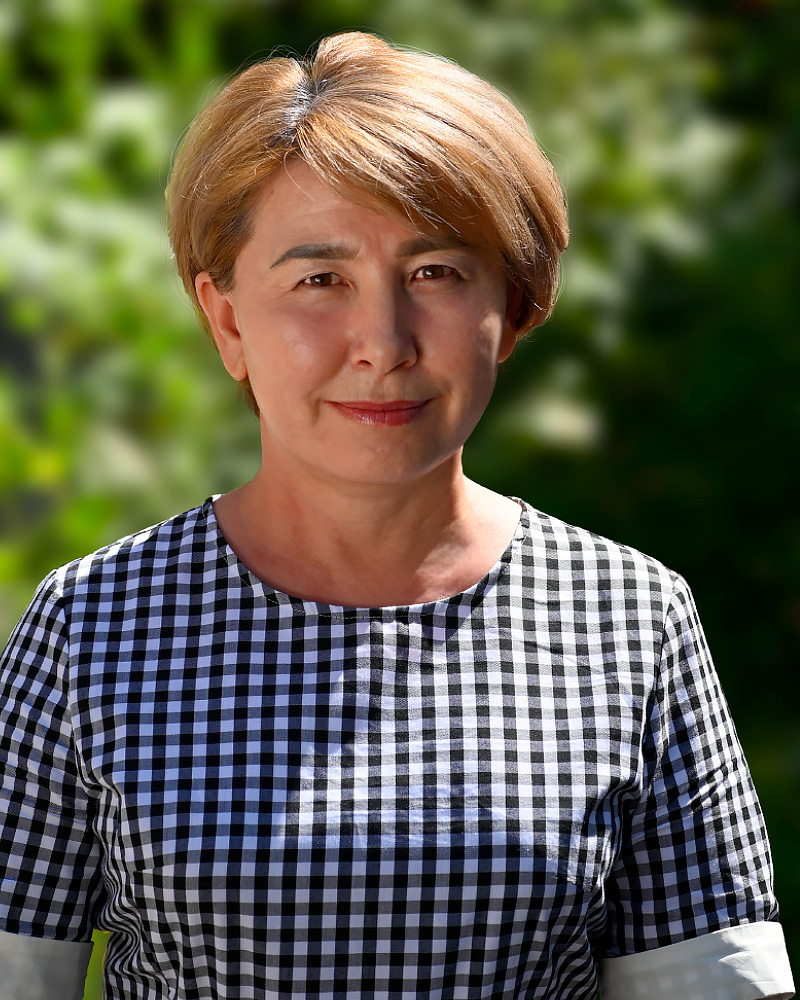 Chief economist
— — —
Born in 1972 in the city of Ucharal, Alakol district of Almaty region.
1993 – Diploma of Taldy – Kurgan Cooperative School, specialty "Seller of foodstuffs".
1998 – Diploma of the Almaty Business College in Almaty with a degree in Accounting.
2006 – diploma of the Kazakh National Agrarian University in Almaty, with a degree in Accounting and audit
2016 – 2018, worked at the State Enterprise "State Republican Korean Theater of Musical Comedy" as a chief accountant
In 2021, I was again hired as a payroll accountant in the Korean theater.
2022 – Transferred to the position of Chief Economist
Certificates:
Certificate "Changes and additions to the legislation on public procurement in 2011"
Certificate "Analysis of financial statements" dated June 29, 2012
Certificate "Accounting: practical course 1С.8.2"
This certificate certifies that I have attended a training program in
discipline certification "Civil Law" in the amount of 80 hours.
National certificate. Specialist of the Year Financial Accountant (2015).
Certificate of professional accountant issued on 31.10.2016