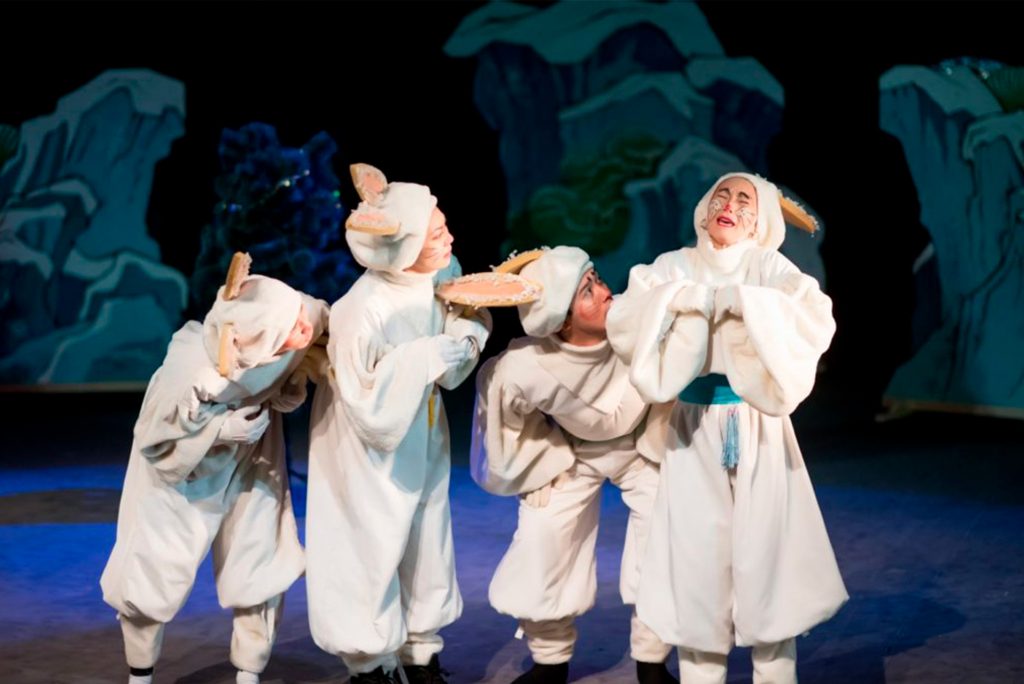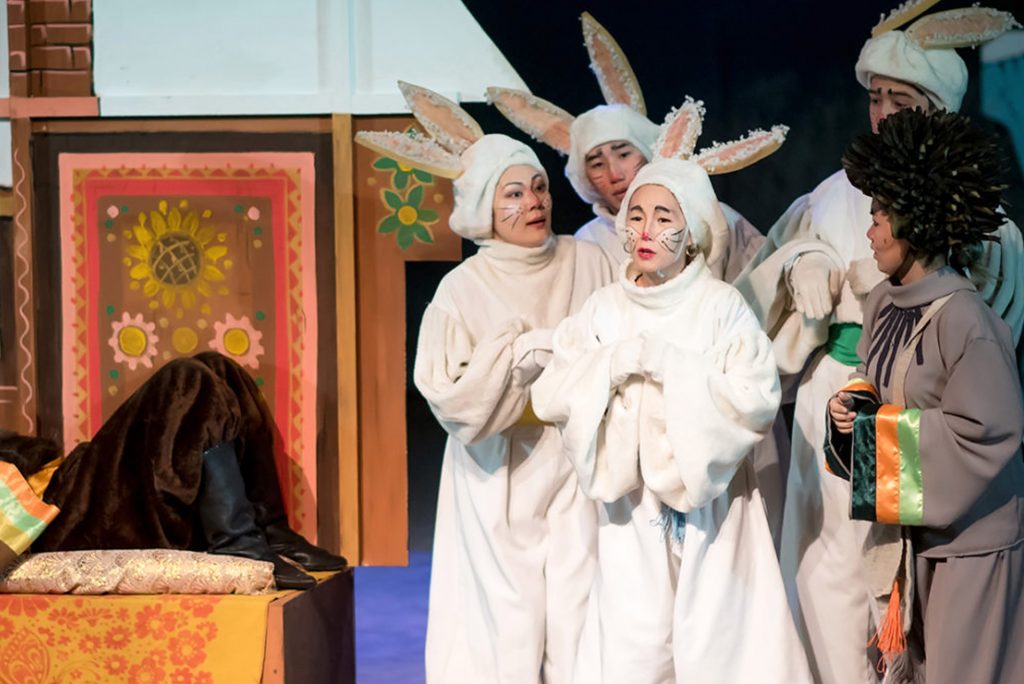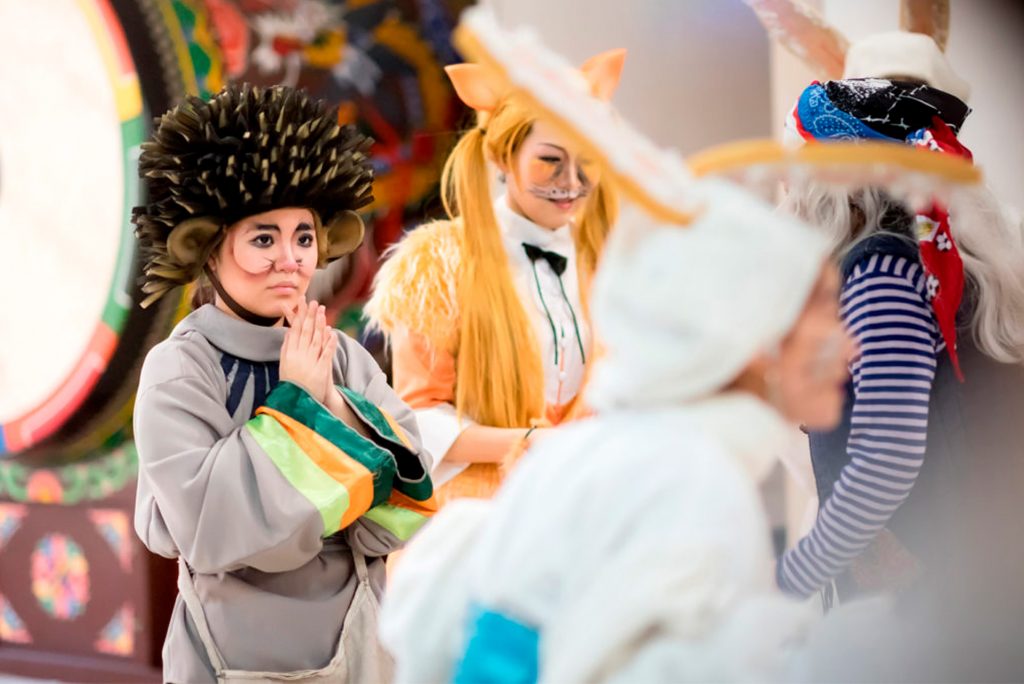 Amazing miracles happen on New Year's Eve. What will the Hedgehog do to save a friend?
"The Adventures of the Hedgehog" is a story full of deceit, cunning, but also kindness and sincerity. A fascinating tale of friendship with lots of dances, songs and fun games is waiting for you. And of course what is the New Year without Santa Claus and his granddaughter – the Snow Maiden?
Dramatization by Makhpirov A., Pak M.
Duration: 45 min.
Cast:
Hedgehog – Natalia Li (Evgenia Yun)
Bear cub – Vitaliy Li (Oleg Yun)
Doctor Woodpecker – Marina Pak (Victoria Kogay)
Aunt Pine: Antonina Pyak
Grandfather Ash-tree: Sergey Kim
Fox – Maya Li
Wolf – Alisher Makhpirov
Jackal – Boris Yugay
Santa Claus – Roman Tsoi (Grigory Kim)
Snow Maiden – Enlik Ashimova
and theater artists as Hares