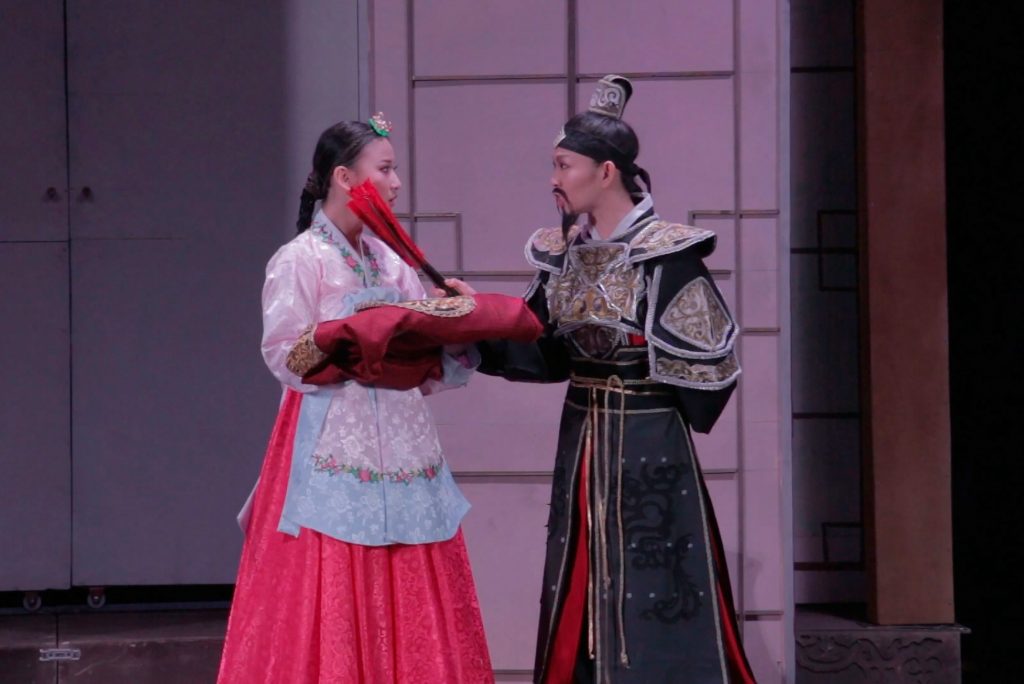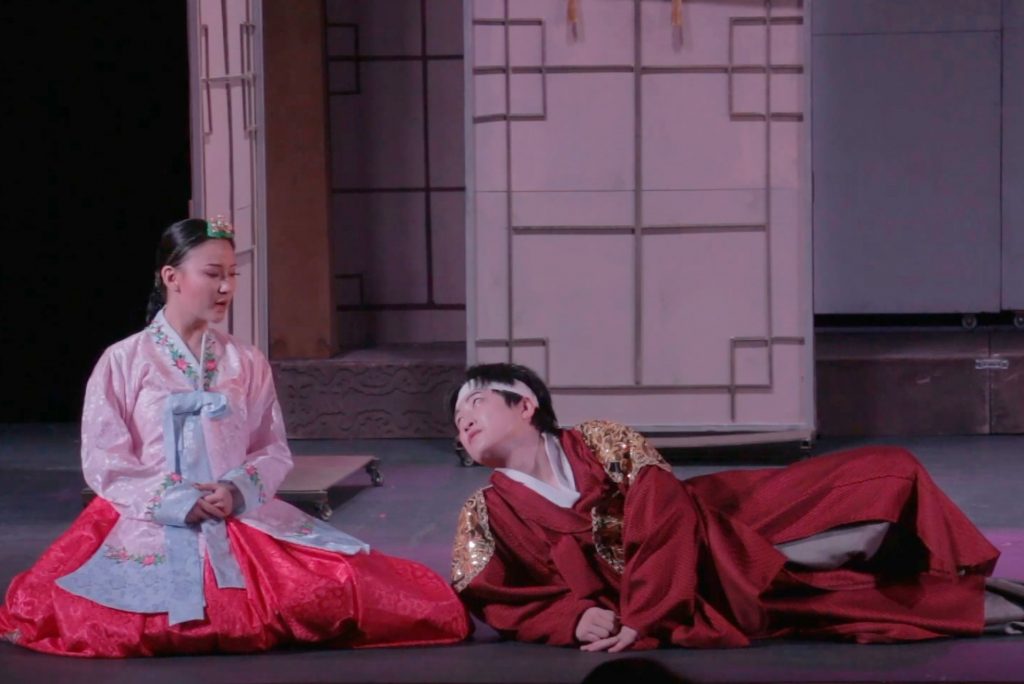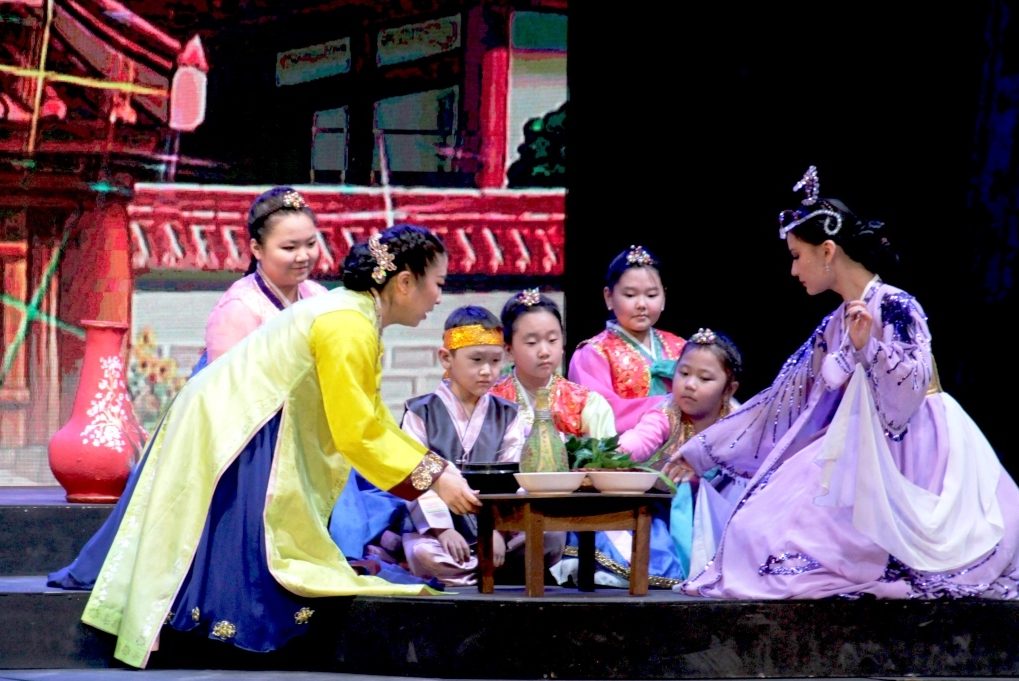 Kim Seon-dal is a hero of Korean folklore, similar to characters from other cultures, such as Aldar Kose, Hodja Nasreddin, Ivan the Fool, Till Ulenspiegel, and others.
A story about love and deceit, roguery and resourcefulness, good and evil. Bright and cheerful staging by Evgeniy Ni based on Korean folk tales about Kim Song Dal.
Duration 1 hour 25 minutes.
Cast:
Kim Seon-dal – Leonid Son
Mi Yeon – Victoria Kim
In Sung – Evgenia Yun
Lee Joon Gi – Natalia Li
Park Soo Ji (Mi Yeon's mother) – Nadezhda Kim
Guard Lee Jun Gi – Denis Tsoi
King – Alisher Makhpirov
Bird Traders – Victoria Kogay, Maya Lee
Court nobleman 1 – Roman Tsoi
Court nobleman 2 – Eduard Pak
Court nobleman 3 – Grigory Kim
Guards – Oleg Yun, Lavrenty Kan
The artists of the theater as People
Production team:
Dramatization by Evgeniy Ni
Directed by  Alisher Makhpirov and Elena Kim
Choreographer – Larisa Kim
Composer –  Georgy Yun
Scenographer  – Kuat Tustikbaev