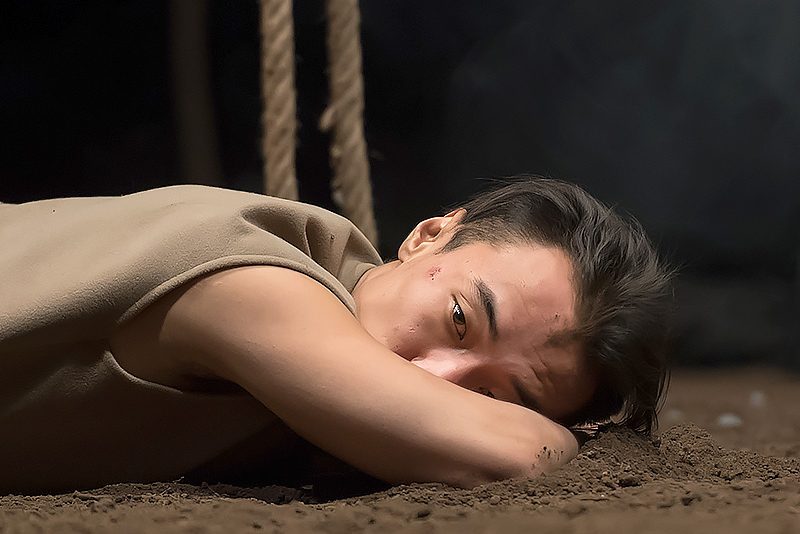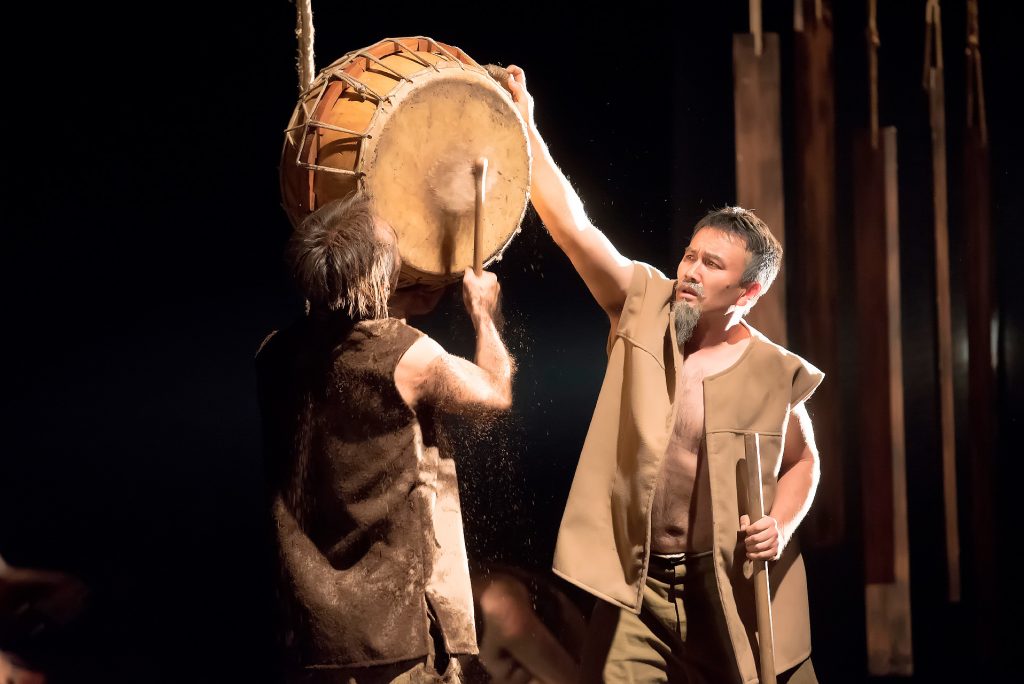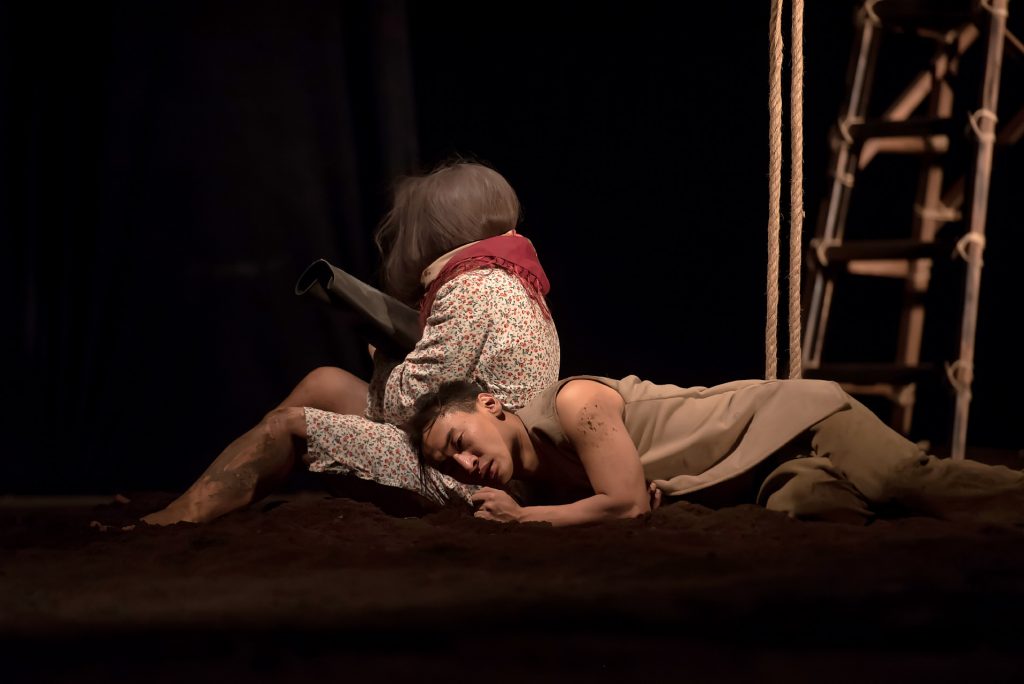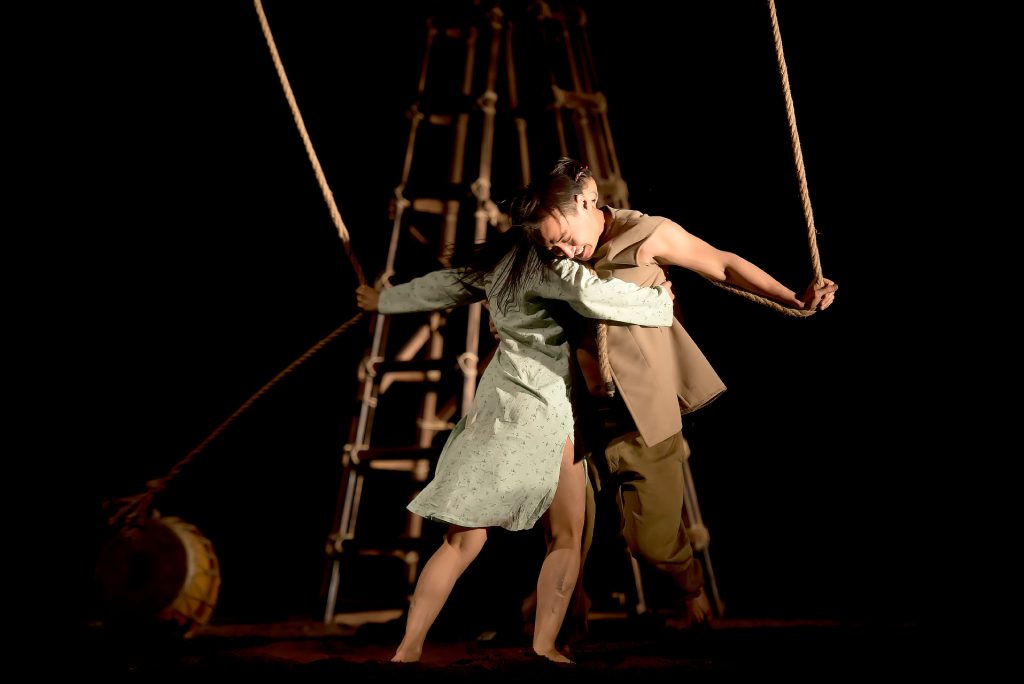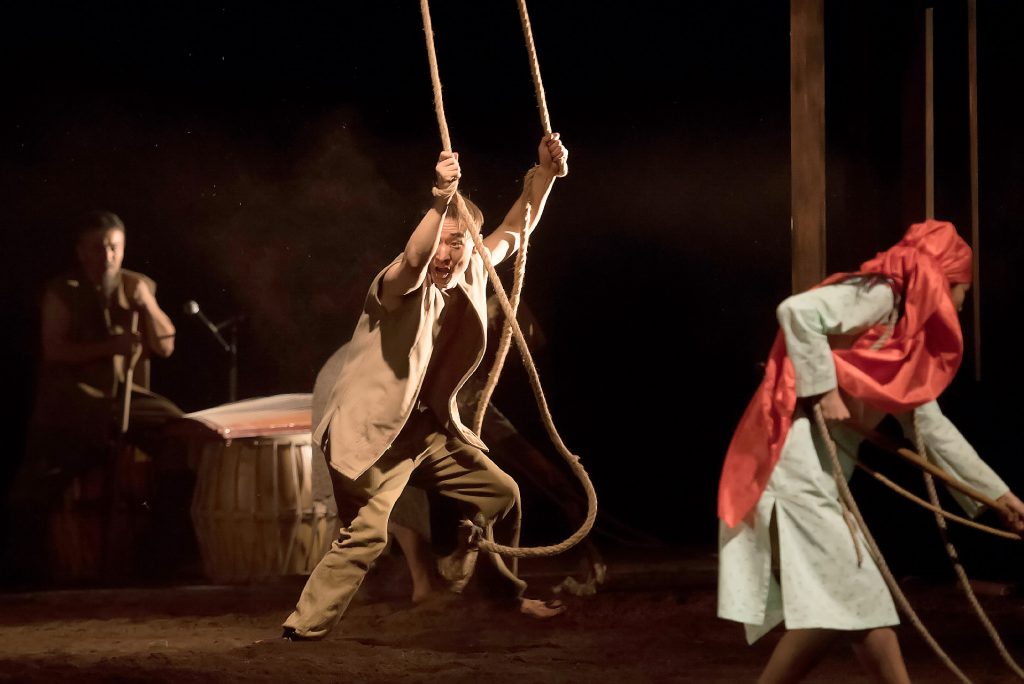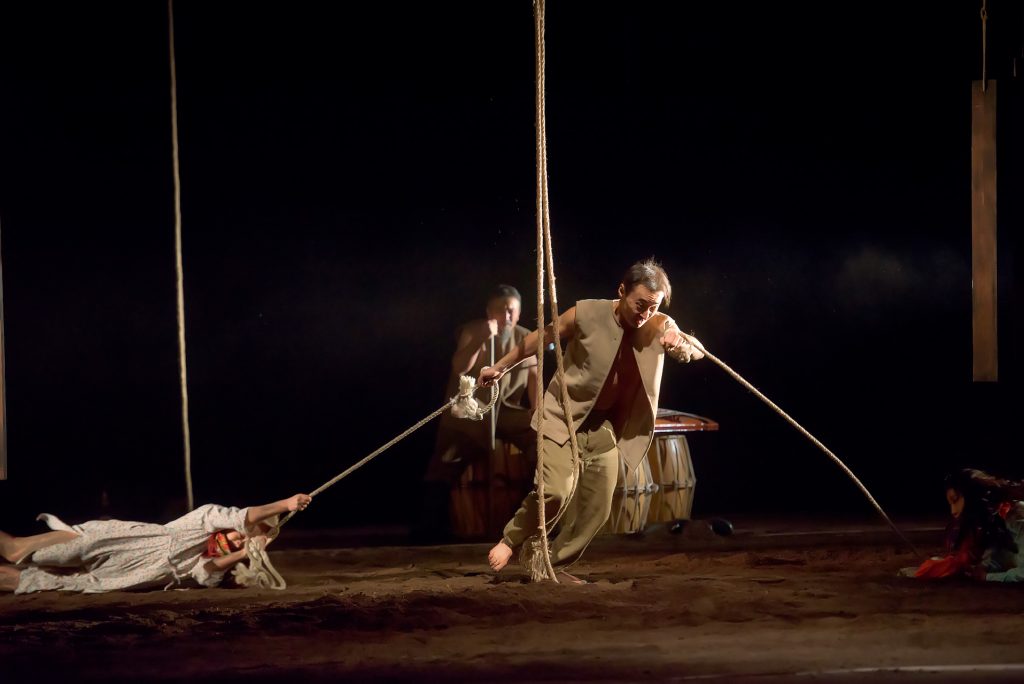 The life and fate of the protagonist, the shepherd Tanabai, who never held high positions, never aspired to live a better life, are intertwined with the fate of his faithful friend, the horse Gulsara. A true worker who believes in goodness and people, and always confidently confronts difficulties. It is important for Tanabai not to lose his human side under any circumstances. The "fiery spirit of the pacer" fills the soul and the heart of the shepherd, which he trustfully opens to the free wind of the steppe. One fatal mistake and Tanabai's life collapses like a "house of cards"…
Based on the story by Chingiz Aitmatov "Farewell, Gulsary!".
Duration: 1 hour 30 minutes.
Cast:
Tanabai (old man) – Alisher Makhpirov
Tanabai (young) – Boris Yugay
Umai/Bubyudzhan — Natalia Lee
Jaydar – Maya Lee
Choro — Elena Kim
Extras:
Timur Liang
Bekmurat Anarbaev
Anna Tsoi
Marina Zhumasheva
Pre-production team:
Directed by Dina Zhumabaeva
Choreographer – Anna Tsoi
Scenographer – Yulia Chernova
Musical arrangement – Georgy Yun
Executive Producer – Elena Kim