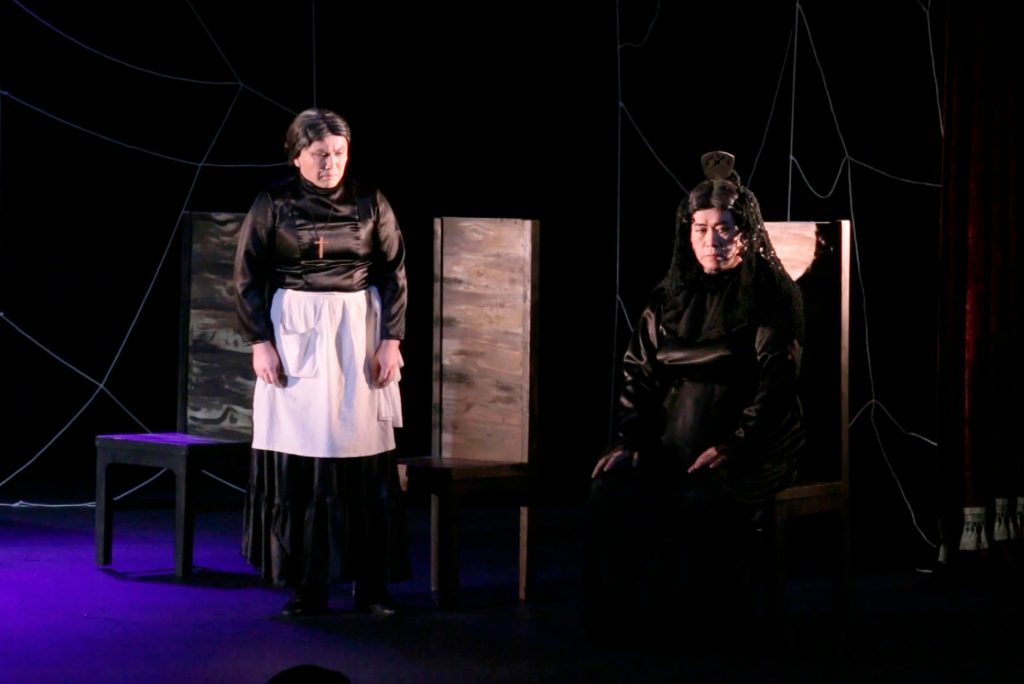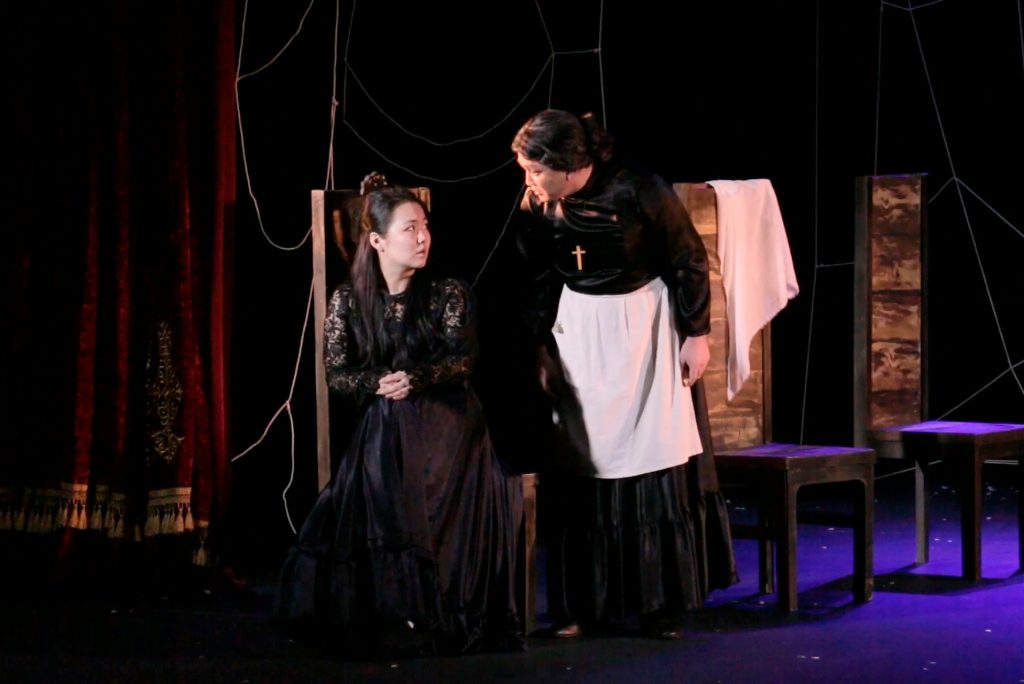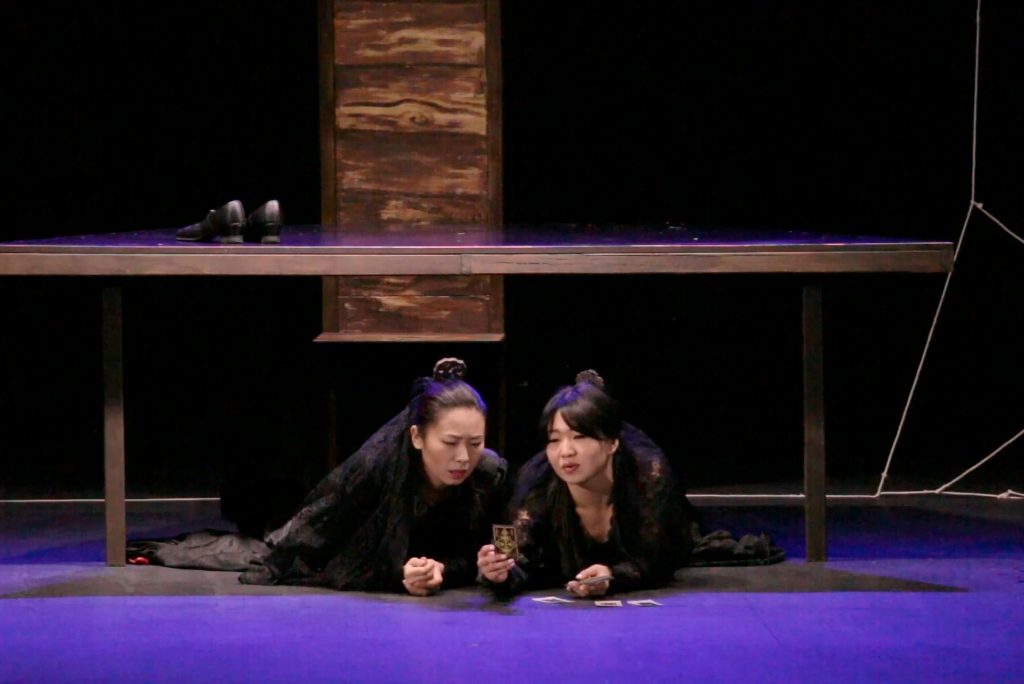 A story of love and power. What is a woman capable of for the sake of love and freedom? Everyone chooses their own path … What is the result of stubbornness, ostentatious religiosity and fanatical confidence in one's convictions? Bernarda is sure she is doing everything right. And even the death of her daughter does not stop her destructive desire to take matters in her own hands.
Based on the play by G. Lorca "The House of Bernarda Alba".
Duration: 1 hour 20 minutes.
Cast:
Bernarda – Roman Tsoi/Angelina Yugay
Poncia – Galina Kim/Alisher Makhpirov
Adela – Evgenia Yun/Victoria Kim
Martirio – Natalia Li
Magdalena – Marina Pak/Victoria Kogay
Amelia – Elena Kim / Maya Li / Talshyn Samieva
Angustias – Nadezhda Kim/Sheila Isabekova
Maid – Victoria Kogay / Shynar Umirzakova / Marianna Son
Pepe – Konstantin Pak
Production team:
Directed by Oleg Li, Elena Kim
Scenography by Kuat Tustikbaev
Musical arrangement by Georgy Yun
Choreography by Anna Tsoi