Soviet and Kazakh opera singer, actress, teacher, Hero of Socialist Labor, People's Artist of the USSR Bibigul Tulegenova told cabnews.kz reporters that she did not demand the resignation of Aktota Raimkulova. According to the Laureate of the State Prize of the USSR, cultural figures of Kazakhstan "were dragged into a dirty game."
"Nothing like this! We did not require this! And we don't need it at all! Why do I need it? Why was I even dragged into this case? We just wanted to find out on what basis the director of the GATOB was fired. That's what we meant. And this Tursynov guy, from the film studio, he turned everything upside down. And now it seems like I am so scandalous, and I demand the resignation of the minister. Why would I need this? She (author's note – the Minister of Culture and Sports) is very good, competent, and works good. This director stirs up everything, wrote somewhere, about something. I didn't think that I would end up in this mud too", Tulegenova told cabnews.kz reporters.
Bibigul Tulegenova also stated that the situation had been turned upside down.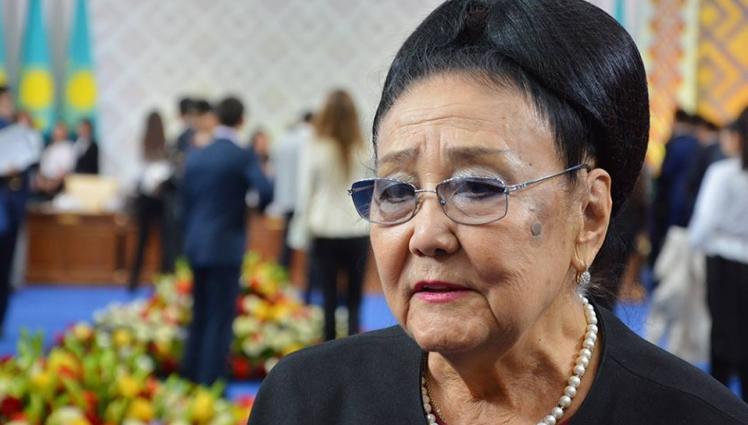 "This is none of my business. They took and distorted the opinion, I'm not the only one on this list, the whole group is in it. Everything has been flipped! What kind of nonsense is this? What is this? What kind of news nowadays? I am 92 years old! To put me there. They are shameless! I think it's just shameless! There is no need fire anyone, I am categorically against firing Aktota Raimkulova! She's in the right place!" added Bibigul Tulegenova.
Reminder: quite recently the public was stirred up by the news titled: "The artists of Kazakhstan turned to Tokayev with a request to dismiss the Minister of Culture."
An open letter to Kassym-Jomart Tokayev was signed by Bibigul Tulegenova, Renat Salavatov, Gafiz Yesimov, Nagima Yeskalieva, Lucky Kesoglu, Nurzhamal Usenbaeva, Lucia Tulesheva and others.
Director Yermek Tursynov announced this on his Instagram.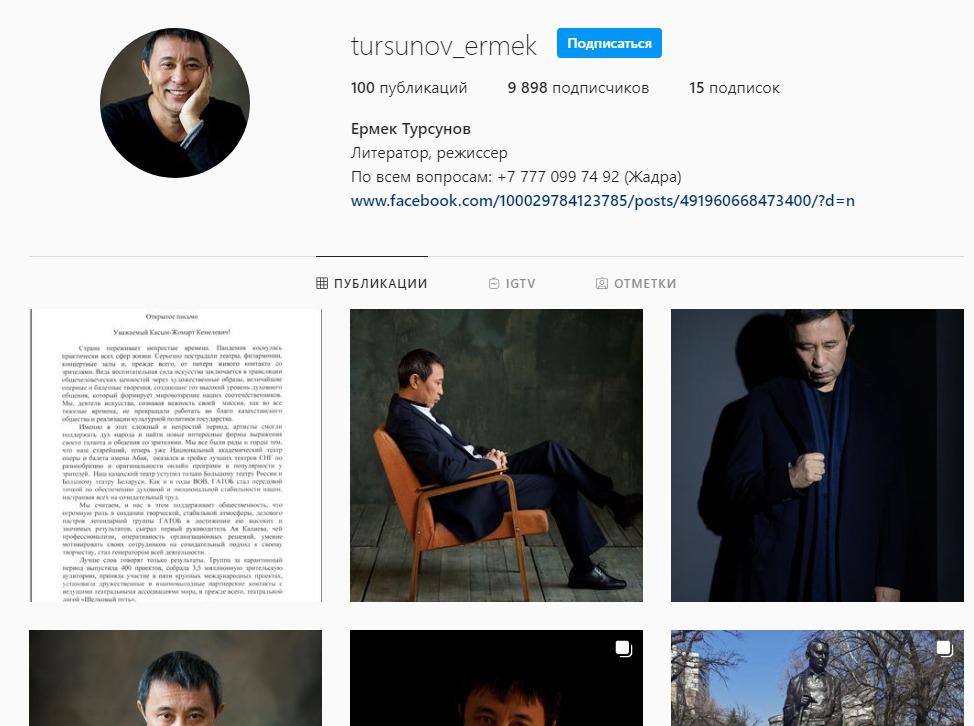 The news turned out to be a little veiled with a loud sonorous headline, which can immediately give the impression that in Kazakhstan, things are going so badly with the development of culture that even people's artists, being unable to stand it any longer, openly demand the resignation of Minister of Culture and Sports Aktota Raimkulova from the President.
But it turns out that the demands of people's artists of Kazakhstan were completely different. You can read the open letter to the President below.
The letter of the activists speaks about the situation around the Almaty GATOB. In February of this year, the director of the theater Aya Kaliyeva was removed from her post.
---
Also at the disposal of the cabnews.kz editors was a document signed by three people's artists of Kazakhstan, Lucky Kesoglu, Nagima Yeskaliyeva and Lucia Tulesheva. They claim that they signed the letter without reading its contents.