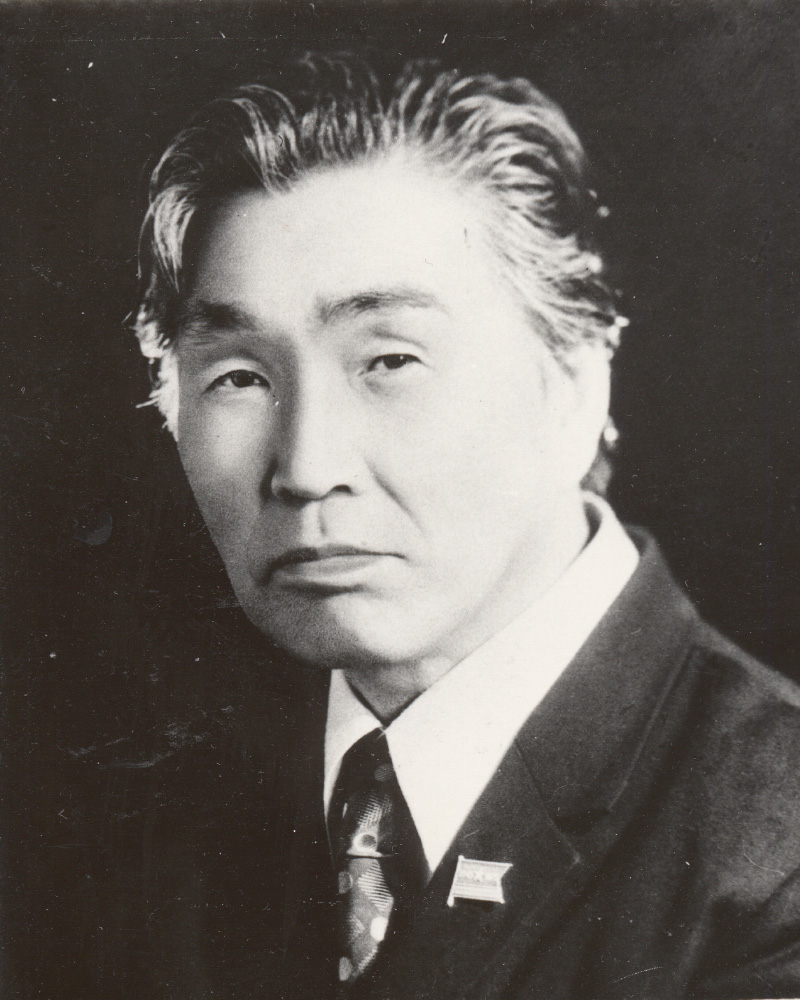 Lee Dyan Son (Li Nikolai Petrovich)
People's Artist of Kazakh SSR
1915-1977
— — —
A theater and film actor
— — —
His Korean name was Lee Dyan Son. He went through all the stages of the ideological growth of the Soviet man: an Octobrist, a pioneer, a Komsomol member, and a communist. And in the theater he started from the bottom: an assistant to a scenographer, a stage worker and rose to the top, first becoming a drama and stage artist, then an "Honored Artist", and finally a "People's Artist".
At the age of 15, Nikolai lost his father, and now had to take care of the family. He began working at the Krasnoye Znamya printing house in Vladivostok, and at the same time he participated in amateur plays.
In 1935 he became an artist in the Korean theater. His first role was in the play called "Partisans of the East Coast", where he played the part of a partisan. For the entire performance, he uttered only twenty words, but experts immediately saw a promising artist in him.
All of his roles were memorable, and instantly stuck with the audience; Bandya, a joker and a fool in the play "Chunhyanden" by Yen Sen Nen, evil Nolbu in the play "Heungbu and Nolbu" by Thai Dyan Chun, Iago in "Othello" based on the play by William Shakespeare, Bai in the play "Karakum tragedies" by O. Bodykov and others.
The pinnacle of his acting career was the role of Lenin in the play "Kremlin Chimes" by N. Pogodin. In order to become Lenin, Nikolai Petrovich specially went to Moscow, visited the museum-study of the leader of the world proletariat in the Kremlin, and met with the famous performer of the role of Lenin A. Smirnov in the Art Theater. After such a thorough preparation, it was only natural that the performance by "Korean" Lenin in the play was highly appreciated by Moscow critics.
Nikolai Petrovich Lee was also known as a soloist of the stage ensemble of the theater. He started singing when he was a child. From 1939 to 1941 he studied at the Moscow State Tchaikovsky Conservatory, and attended courses specially made for Kazakh singers.
Unfortunately, the war reached Moscow, and Nikolai Petrovich joined the ranks of the people's militia, and took part in defending the city.
After completing his studies, he returned to the Korean Theater.
The audience particularly liked and praised his performances of songs of the war years, such as "My Moscow", "Kakhovka", "Favorite City" and Korean songs by the composer Lee Myung Sang,
But alas this incredible artist passed away in 1977, he had a cardiac arrest during one of his business trips to Yakutia.