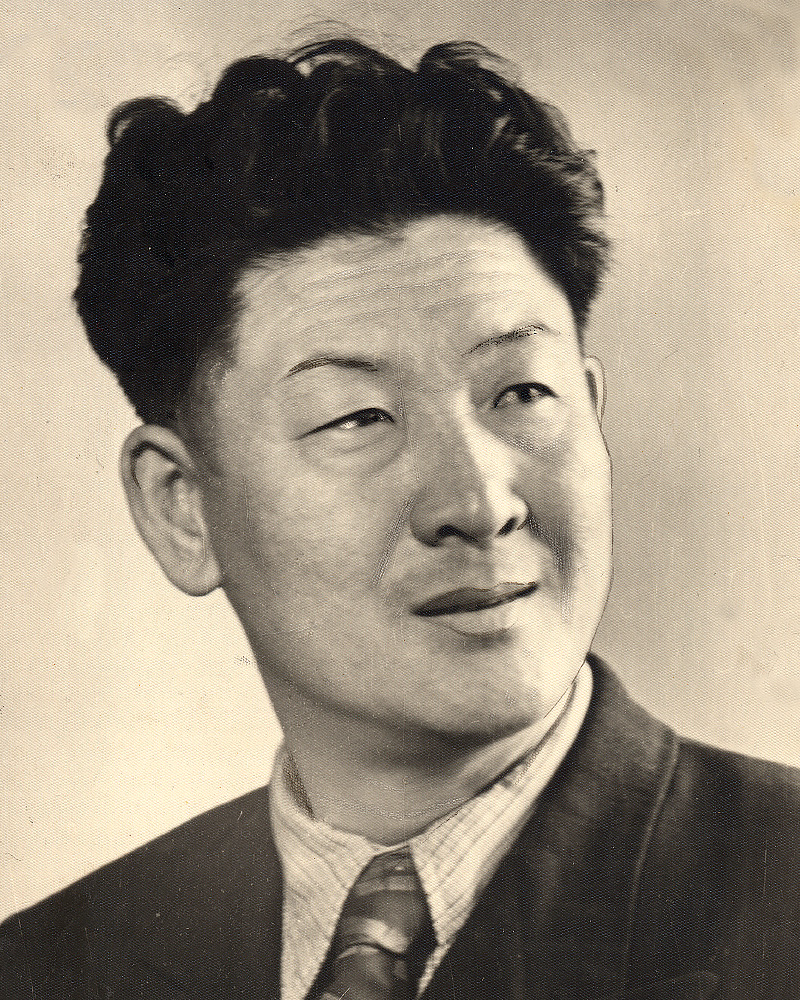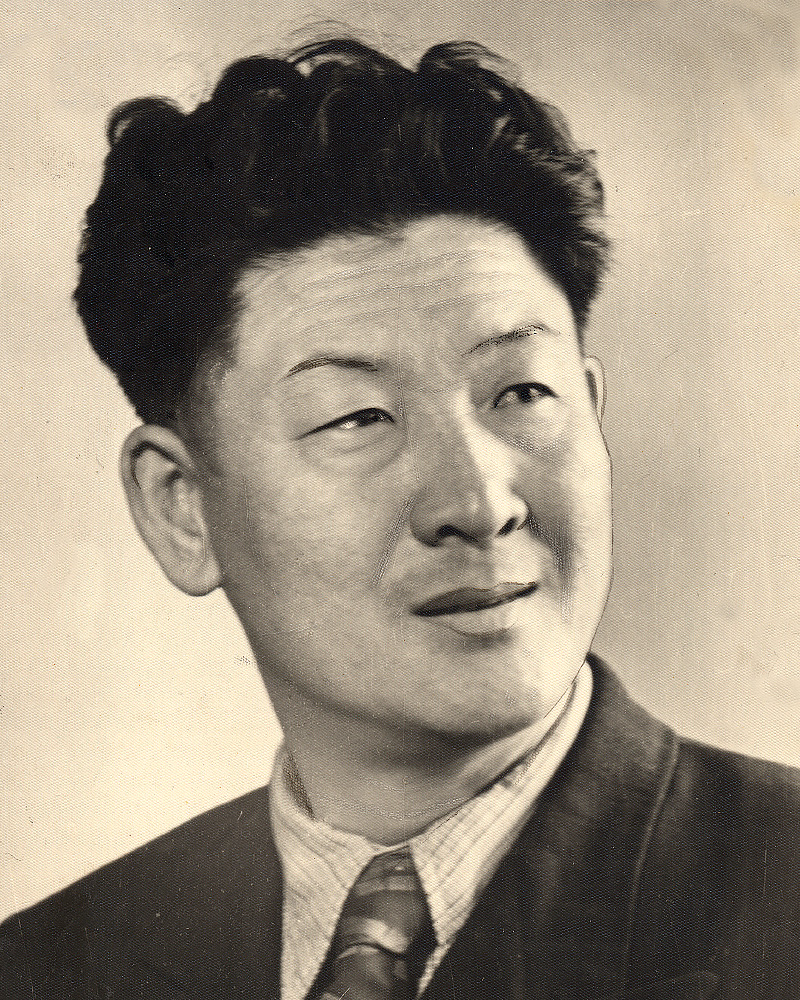 People's Artist of Kazakh SSR
1913-1966
Primorye
— — —
An actor
— — —
In the history of the theater there was no other such brilliant actor like Kim Din. A truly outstanding actor, a talented master of creating deep and realistic characters full of social and psychological qualities. Kim Din, like no one else, knew how to get into the essence of the author's thought, and to reveal the inner conflict and contradictions of his characters. On stage Kim Din was always genuine, his emotions raw, and not a single moment where one could doubt the sincerity of his performance.
He could play any given role equally well: a funny and clever servant, an arrogant nobleman from a national classical play, and an enlightened hero of our days.
Kim Din was born in 1913 in Primorye. His first ever job was working in the fishing collective farm "Severny Mayak".
In 1932, together with his associates Tsai Yon, Yon Sen Nen, Lee Ham Dek, Thai Dyan Chun and Lee Gir Su, he founded a Korean theater.
He has played over 100 diverse and memorable roles. Kim Din became the first to play Yi Do Ren in Chunghyangden (The Tale of Chun Hyang). His terrific singing voice and extraordinary plasticity allowed him to brilliantly perform in musical performances. He was also a good painter and sculptor .
The role of Othello in the play of the same name, based on the tragedy of William Shakespeare, became the pinnacle of his acting career. In periodical literature of that time, journalists wrote that Kim Din's acting was not inferior to other famous performers of the role of Othello, such famous actors as Khiyatov or Ostuzhev.
In 1947, he was seconded to the Democratic People's Republic of Korea to create a national theater there.
Kim Din was awarded state awards for his great contribution to the development of culture in the country. The master of the stage died in 1966.
In honor of the brilliant artist that he was, the theater established a Kim Din Award, the honorary prize, which is awarded to those artists and directors who have achieved great creative success on stage.