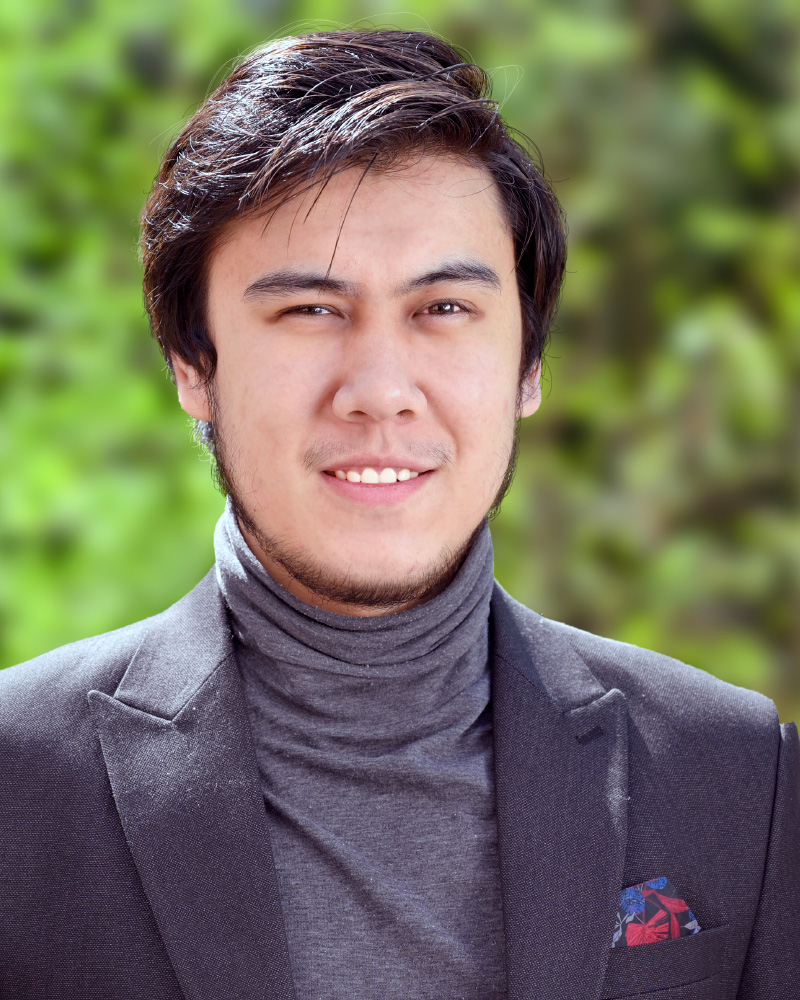 Vocalist
— — —
Born on July 19, 1997, Karabulak village, Almaty region
2022 – 4th year of the Kazakh National Conservatory, faculty "Vocal Art" majoring in "Opera Singing"
Working at the Republican State Academic Korean Theater since 2021
Participated in performances:
"Life – a story of unity" Ni E.P.
"Aynalaiyn halkymnan erkeletken" to the 100th anniversary of Roza Baglanova, Ni E.P.
"For the sake of life on earth" for the Day of the Defender of the Fatherland of the Republic of Kazakhstan, Ni E.P.
"Spring Fantasy" by March 8, Ni E.P. and etc.