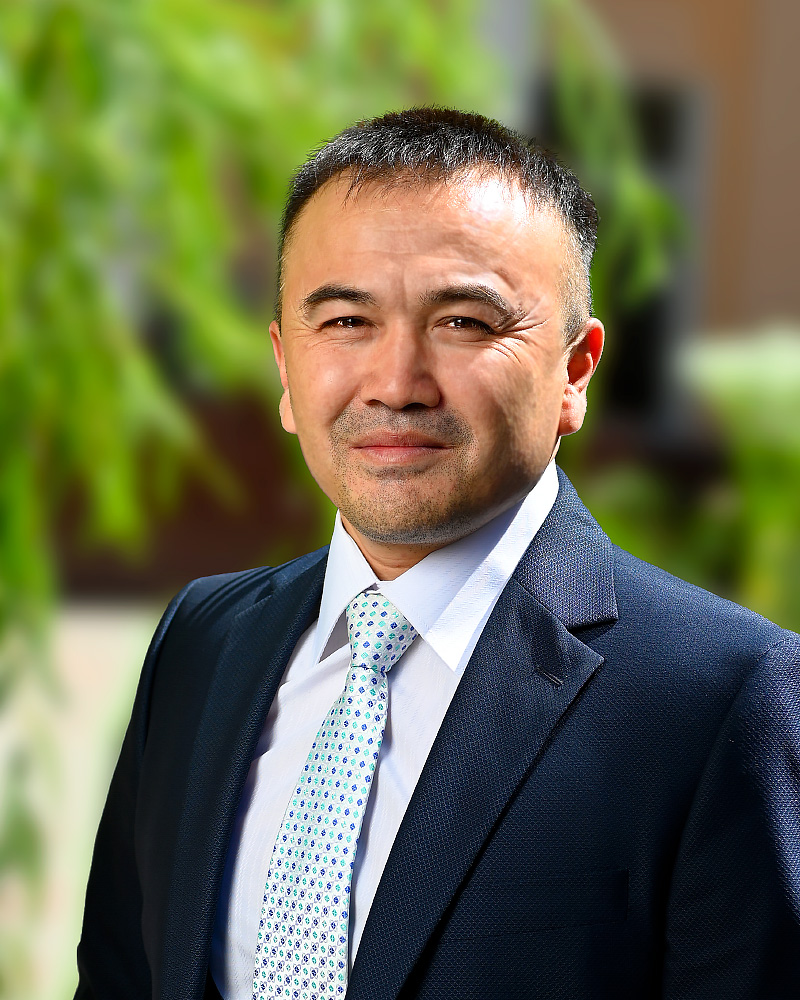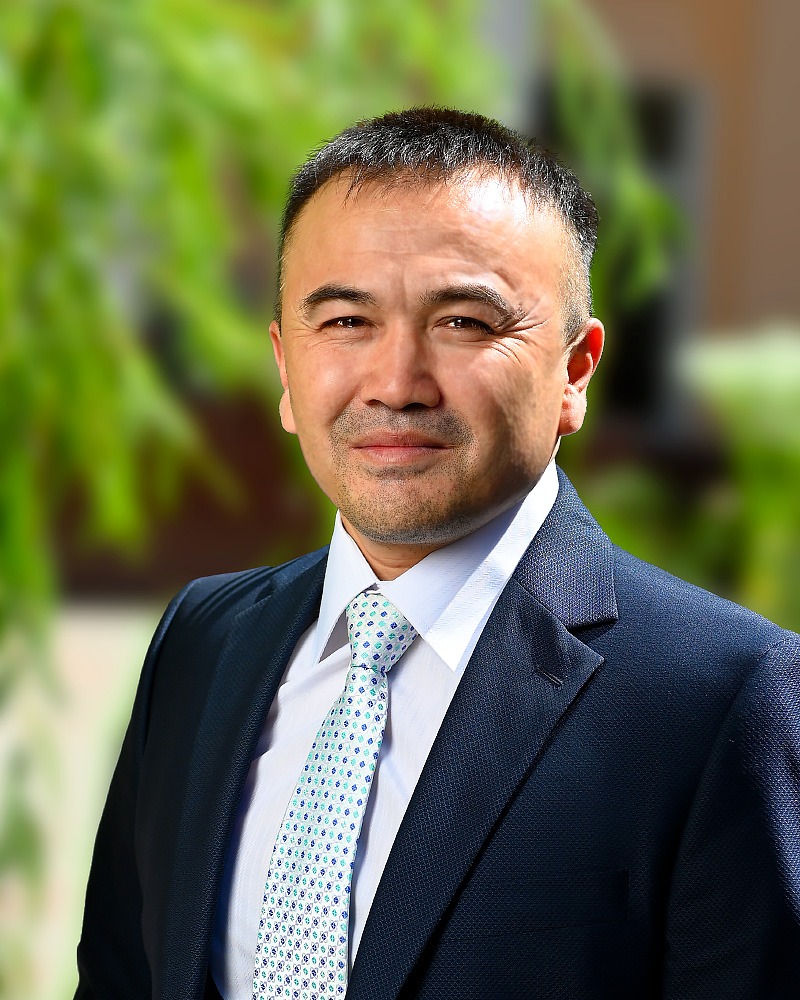 Actor
— — —
Born on May 29, 1977 in Almaty region, Republic of Kazakhstan
Has been working in the theater since 1997
2003 – diploma of The Kazakh National Academy of Arts, majoring in Musical Theater Acting
List of Awards:
Medal "20th Anniversary Independence of the Republic of Kazakhstan"
Kim Dean Award
Main roles and solo parts:
Ok Se – "Arirang", Choi Yong Geun
Sanya – "Village Quadrille", V. Gurkin
Syzganov – "Heirs", D. Isabekov
Kim Nam-soo – "Don't Rock the Tree" by Han Ding
Mangas – "Unexpected meeting", T. Akhtanov
Kym Dor – "The Legend of Sim Chen", Choi Yong Geun and A. Malyuchenko
Zero Bu – "Heung Bu and Nol Bu", Thai Dyan Chun
Asan – "Karagoz", M. Auezov
Commandant Yamada – Hon Flying Through the Centuries, O. Lee
Poet – "Woman's Love", J. Soltieva
Aldar – "The Biggest Benefit", Ye. Kim
Bandya – musical performance "The Tale of Chun Hyang" ReMake, Ye. Kim.
Kodar – "Poem of love. Kozy Korpesh and Bayan Sulu", M. Auezov
Tanabai (old man) – "Farewell, Gulsary!", Ch. Aitmatov
Played more than 30 roles in various theater productions.
Achievements
2007 – an internship in directing at the Moscow Theater for Young Spectators.
3rd Republican Festival of National Theaters, Republic of Kazakhstan, Shymkent, 2015 – Audience Award for the role of the Poet in the mystical drama "Woman's Love" by  J. Soltieva
19th Republican Theater Festival dedicated to the 20th anniversary of Independence of Kazakhstan, Republic of Kazakhstan, Almaty, 2011
First prize in the nomination "Umit" for the role of the Grandson in the musical drama-parable "Fairy's Path in the Garden" by A. Kim
International certificate under the CPI program, Republic of Korea