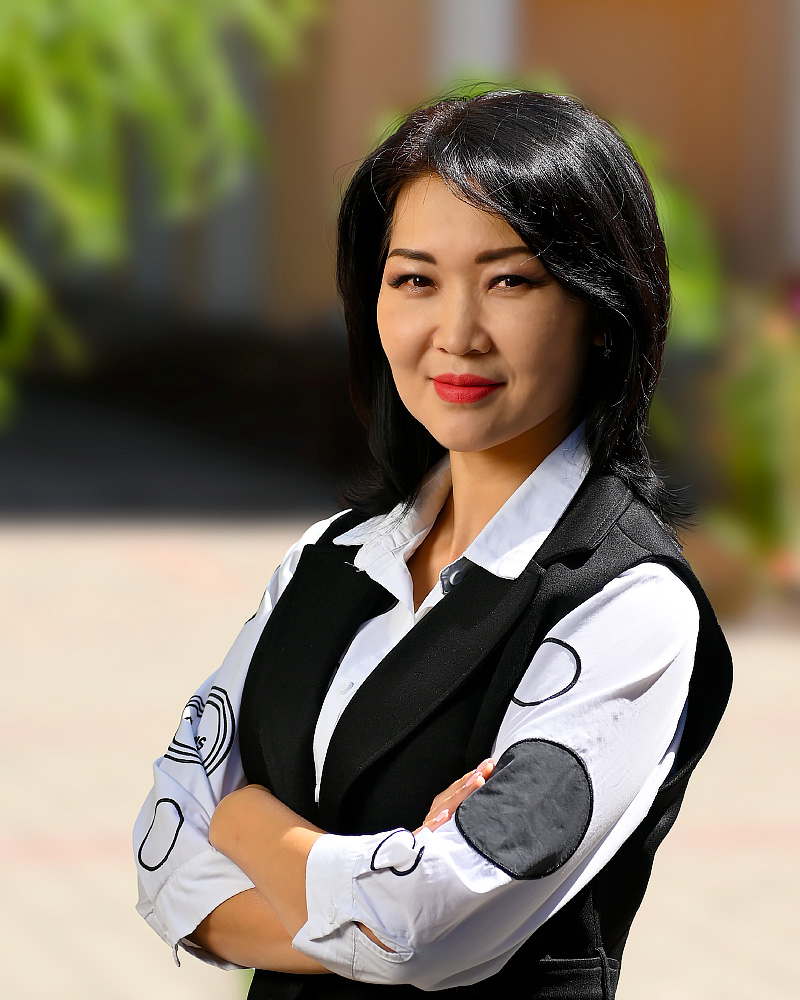 Madeniet salasynyn uzdigi
— — —
Actress
Ballet dancer
Screenwriter
Director
Hereditary theater worker in the 2nd generation.
— — —
Born on September 10, 1974 in Dushanbe, Tajikistan.
Has been working in the theater since 1994.
2005 – diploma of The Kazakh National Academy of Arts, Faculty of Directing, specialty "Direction of choreography"
2012 – Master's degree of The Kazakh National Academy of Arts, specialty "Drama Theater Director"
List of Awards:
Honorary diploma of the Republic of Kazakhstan
Madeniet salasynyn uzdigi
Main roles and solo parts:
Shaman – "Arirang", Choi Yong Geun
Adela – "And it's all about the woman", G. Lorca
Almushka – "The stray son-in-law", T. Akhtanov
Pobe – The Tale of the Yangban, Khan Dean
Chinese Woman – "Old Love Doesn't Rust" by Choi Yong Geun
Angustias – "The House of Bernarda Alba", G. Lorca
Mo Chin – "The Antics of Kim Seon-dal", Ni E.P.
Harita Ignatievna – "Step into the Abyss" based on the play "Dowry" by A.N. Ostrovsky
Zhantyk – "Poem of love", G. Musrepov
Mother – Steppe – "Zhusan" based on the story by M. Auezov "Beauty in Mourning"
The old woman – "The Woman in the Dunes" by Kobo Abe, and etc.
She performed in more than 50 dance performances and roles in various theater productions.
As a director and screenwriter
"They're called obelisks…"
"We are 80!"
"If there was no war…"
"To the music of Vivaldi"
"Bound by one destiny"
"Between heaven and earth"
She is a director and screenwriter of more than 20 theater productions.
Achievements
International Festival "TurkSoy", Turkey, Bursa, 2016 – 1st place
International Festival "Prize of Traditions", Republic of Kazakhstan, Almaty, 2001 – Grand Prix
International Festival "Year of Dance", Republic of Korea, Seoul. 1993 – 1st place
International certificate under the CPI program, Republic of Korea