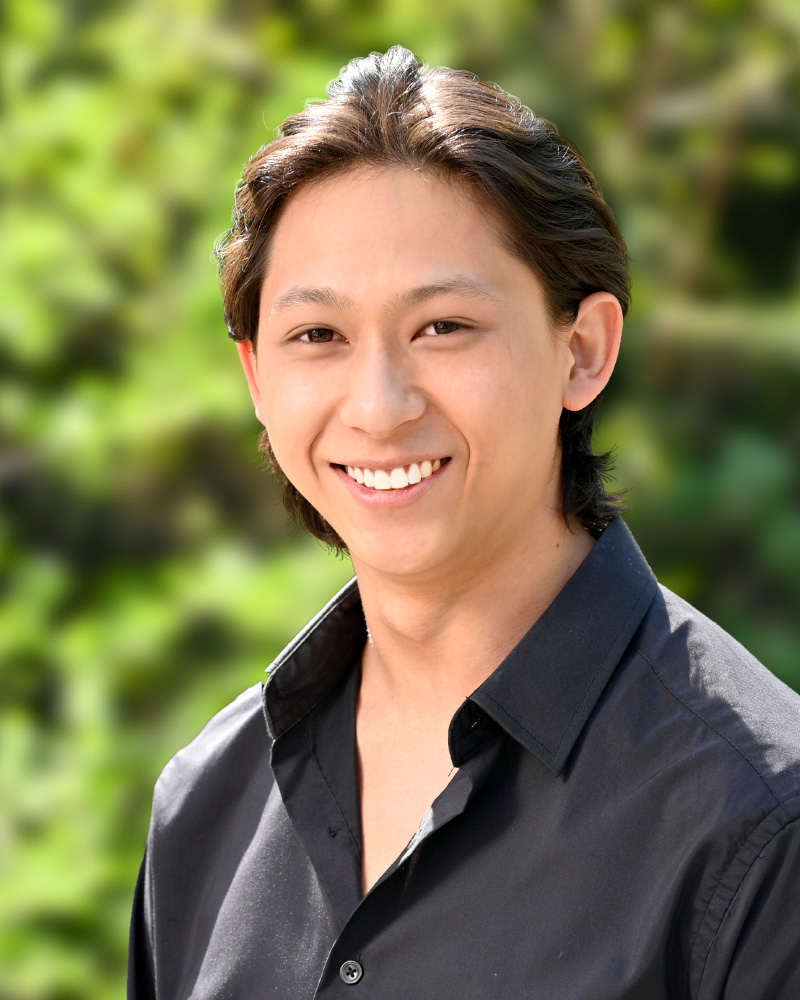 Ballet dancer, actor
— — —
Born November 26, 1999
2018 – diploma of the National Academy of Choreography, specialty "Dance Ensemble Artist",
Astana
4th year student of The Kazakh National Academy of Arts, majoring in Musical Theater Actor
Main roles and parts:
Man – musical-plastic drama "Az and I" based on the works of O. Suleimenov
Warrior – musical performance "The Tale of Two Brothers" Thai Dyan Chun
Treplev – vaudeville "The Seagull" by A.P. Chekhov
Man – a philosophical parable "If I am called a man" based on the works of Abai Kunanbaev
Pepe – drama "The House of Bernarda Alba" by G. Lorca
Soldier – "Commander Hon Beom Do" Ni H.P.
Boy – "Woman in the Dunes" by Kobo Abe
Solo – "Hieroglyphs", "Legend of Lotus Lake", "Kommu", "Modym puk chum", "Sin Syang", etc.
Achievements:
2013 Grand Prix in the choreographic competition. Ankara, Turkey
2014 Learning to play the Korean national instruments. Chindo
2018 International dance festival "Spirit of the dance". Astana, non-competitive program
2018 Advanced training in the master class "Modern in contemporary choreography". Moscow, Russia.
2018 Advanced training under the program "With Russia in the Heart" in Russian folk dance.