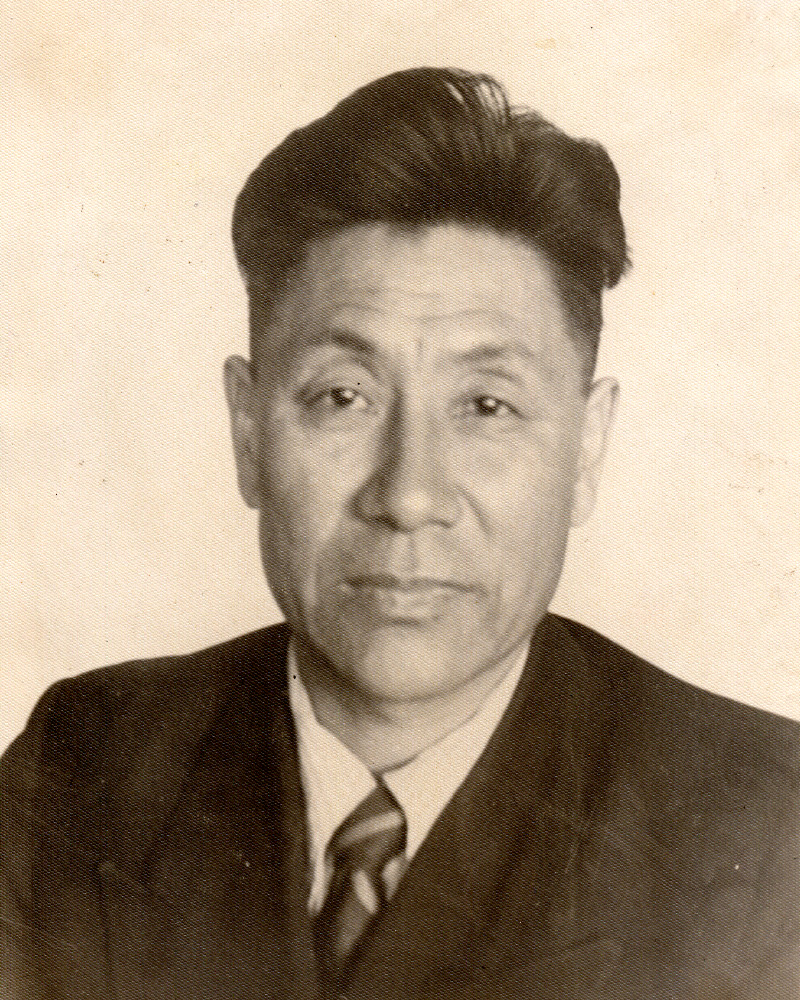 Honored Worker of Arts of the Kazakh SSR
1911-1960
Actor, playwright
Thai Dyan Chun is a prominent figure of the Korean creative intelligentsia, an actor of the first generation of the Korean theater.
In 1931, he played the main role in the play called "The Hungry Steppe" on the stage of the theater of working youth.
Thai Dyan Chun had excellent organizational skills, but his desire to be on the stage performing prevailed. In 1934 he started working in the Korean theater, where his multifaceted talent manifested itself in all its brilliance.
In 1934, his first play "Mezha" was published, and soon he created more, such as: "Slaves" (1939), "Life-giving Moisture" (1940) and etc.
His plays "Happy People" (1939), "Hong Bom Do" (1941), "Heungbu and Nolbu" (1946) and "Free Land" (1948) were a success on the stage of the Korean theater throughout the years. The play "Hon Bom Do" was even shown in Moscow, and the play "South of the 38th Parallel" was featured in international festivals, which were held in Poland and Czechoslovakia.
Thai Dyan Chun was an excellent artist and created an unforgettable version of a character of Koshkin in the play "Yarovaya Lyubov" by V. Trenev. For a long time he was the head of the literary department and a managing director of the Korean theater.
In 1944 he became a member of the Writers' Union of the USSR, and in 1947 – "Honored Worker of Arts of the Kazakh SSR".