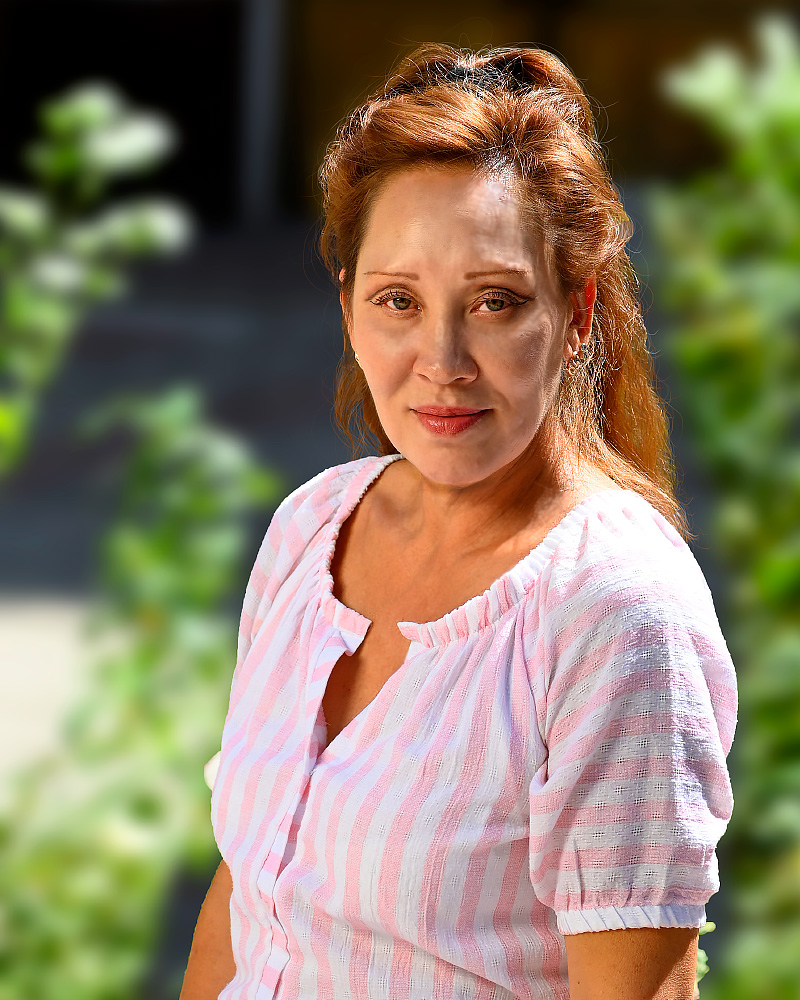 Head of the Costume Department
— — —
Born on August 29, 1965 in the city of Semipalatinsk.
Has been working in the theater since 1996.
1983 – Diploma of Vocational School – 3 in the specialty "Master in Tailoring Outerwear"
Achievements
Advanced training at the St. Petersburg State Academy of Theater Arts – "Stage Costume Designer"
List of Awards:
Diploma from the Union of Theater Workers of Kazakhstan
Thank you letter from AKNC
Certificate of honor "Sectoral trade union of workers of culture, sports and information" in Almaty
Madeniet salasynyn uzdigi
Medal "25th Anniversary of Independence of Republic of Kazakhstan" 2016
Madeniyet salasynyn uzdigi 2022
Costume designer for such performances:
– "Tartuffe" J.-B. molière
– "Memory" L. Son and S. Lee
– "You – to me, I – to you" Han Ding
– "Lullaby" T. Minnullin
– "Karagoz" M. Auezov
– "The Seagull" A. Chekhov
– "Kim Seon-dal's Tricks" Inc. E. Ni
– A poem of love. Kozy Korpesh and Bayan Sulu" by G. Musrepov
– "The Biggest Benefit" Inc. E. Kim based on Kaz. nar. fairy tales
– "Memory. Cuckoo's cry "A. Kim
– "And it's all about the woman" based on the play by G. Lorca "The House of Bernarda Alba"
– "Commander Hong Beom Do" Inc. O. Lee and E. Nee based on the play
"Hon Beom Do" by Thai Dyan Chun
– "Is it easy to be a queen" Choi Yong-geun
– "The path of the Fairy in the garden" A. Kim
– "Prince of the Three Kingdoms" D. Nakipov
– "General Ko Sung Di" Choi Ji Young
– "Love of a woman" by Zh. Soltieva
– "Hey, Truffaldino!" C. Goldoni
– "Farewell, Gulsary!" Ch. Aitmatov
– "Yangbandyeong" Han Ding
– "Actress" D. Isabekov
– "Chunhyangdyeong" Remake insc. E.Kim
– "The Woman in the Dunes" by Kobo Abe
and etc.